Powerful 500W Front Drive
The iENYRID M8 is a premium electric scooter that combines high performance and exceptional comfort. With its powerful front motor rated at 500 W, this scooter delivers impressive acceleration and stable riding experience.
48 V 10 Ah Lithium Battery
It is powered by a 48 V 10 Ah lithium battery, enabling a large range and prolonged riding without the need for recharging. Regardless of your needs and distances, the iENYRID M8 will be a reliable companion.
Front and Rear Suspension
To ensure superior comfort during your ride, the iENYRID M8 is equipped with both front and rear suspension. This allows for smooth riding even on uneven terrain, effectively absorbing shocks and vibrations. You will enjoy a comfortable and stable ride, regardless of the surface.
Advanced Lighting System
In addition to its exceptional performance and comfort, the iENYRID M8 features advanced lighting. With its front and rear LED lights, as well as ambient lighting on the sides, it ensures excellent visibility in all conditions. Moreover, the iENYRID M8 is equipped with durable and puncture-resistant solid tyres, designed for long-lasting use. This allows you to confidently traverse various surfaces without worries.
Bring A Superior Riding Experience
For superior riding experience, reliability, and comfort, the iENYRID M8 is an excellent choice. This electric scooter combines power, performance, and premium features to satisfy even the most demanding users. Whether you're commuting to work or exploring the city, the iENYRID M8 will provide an unforgettable worry-free ride.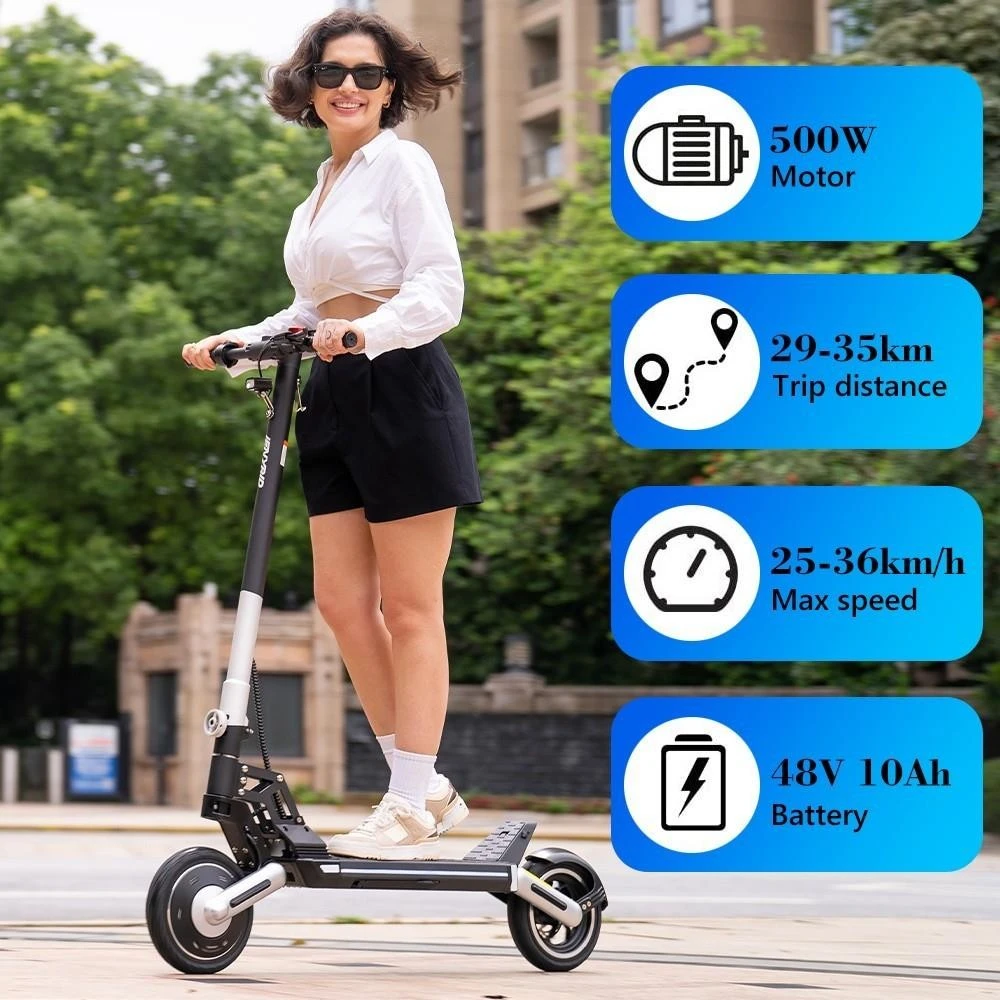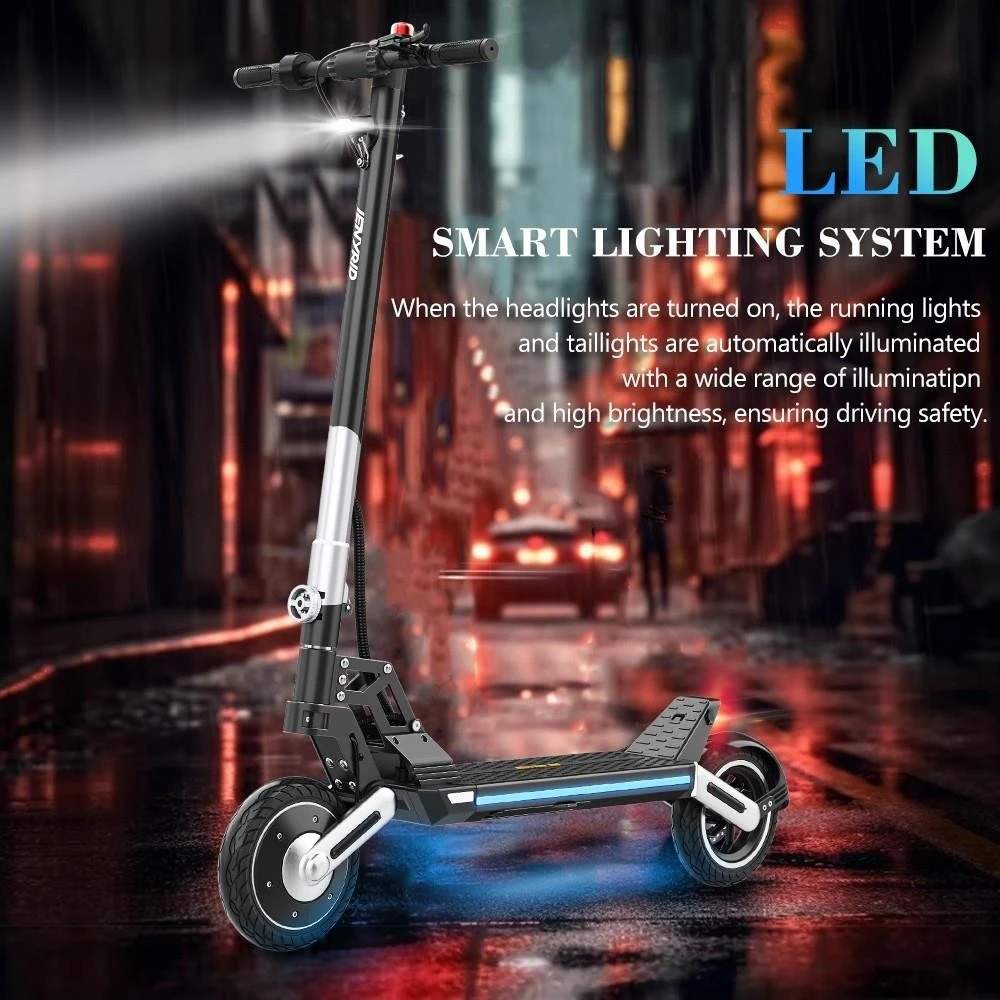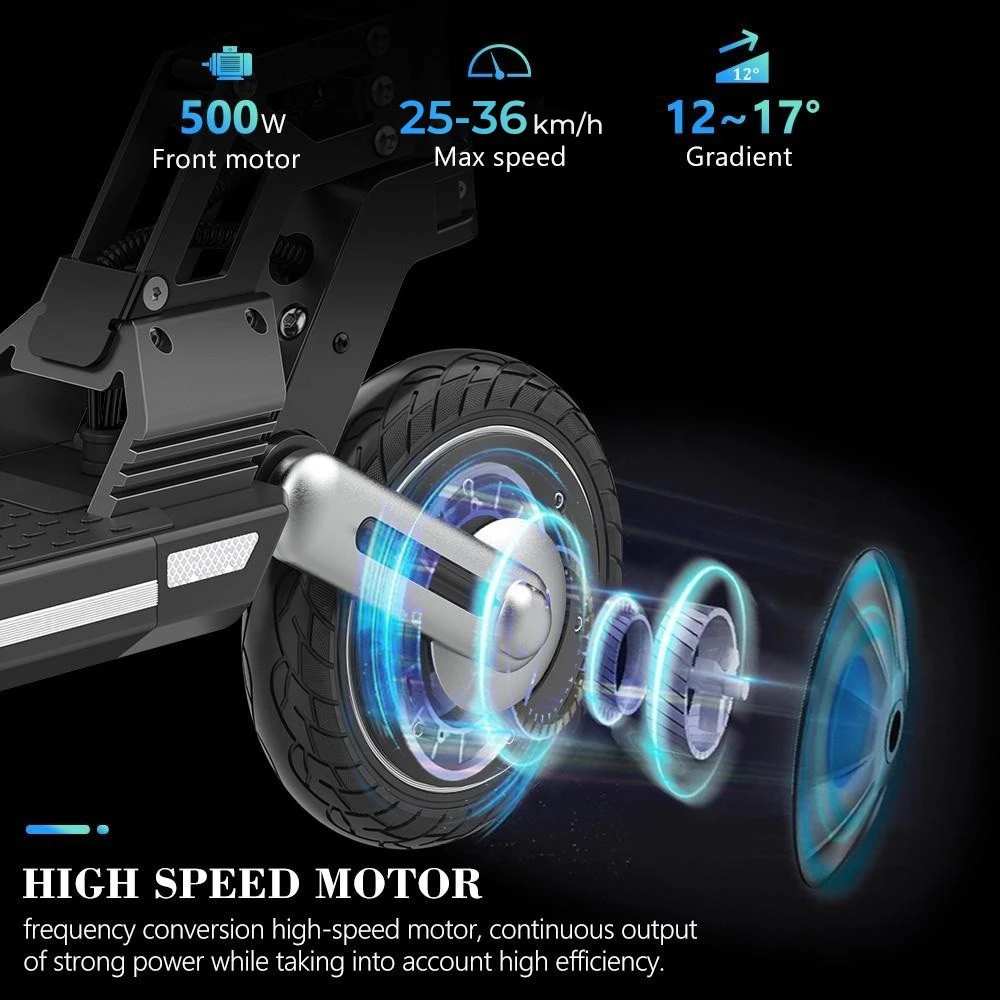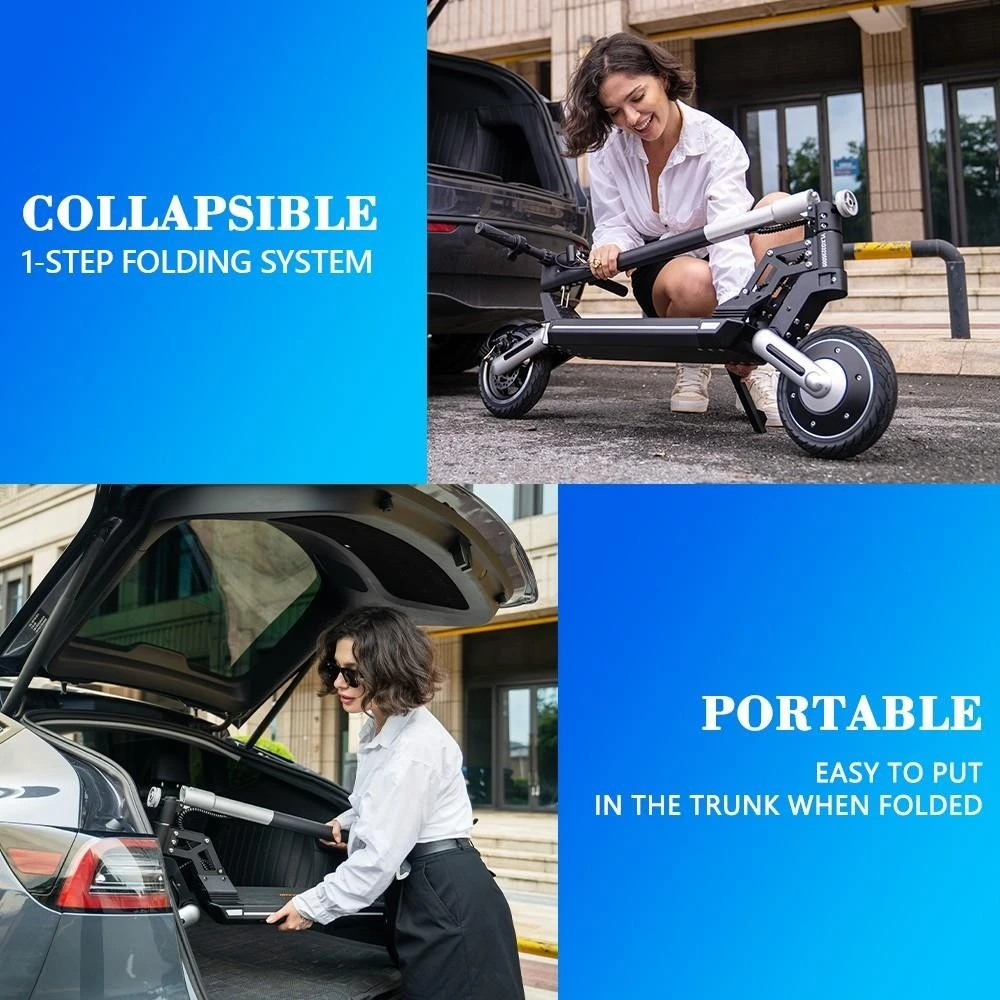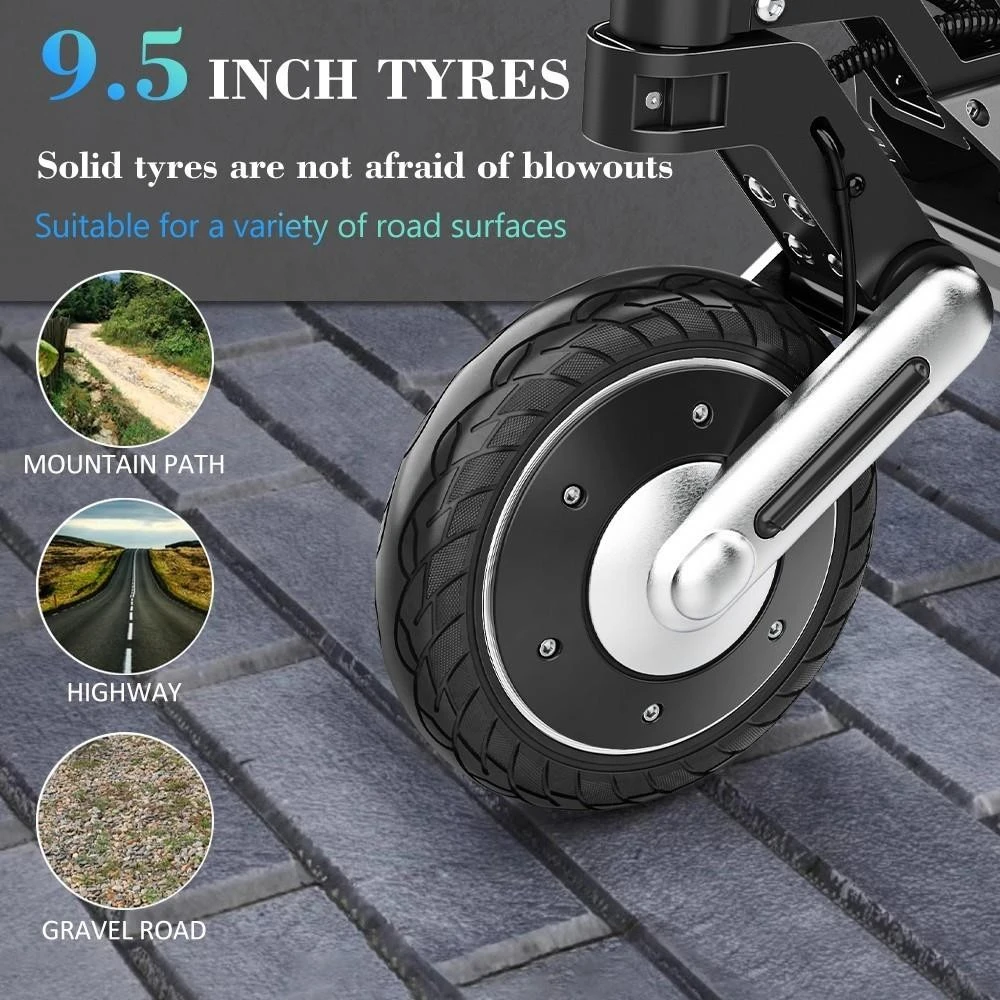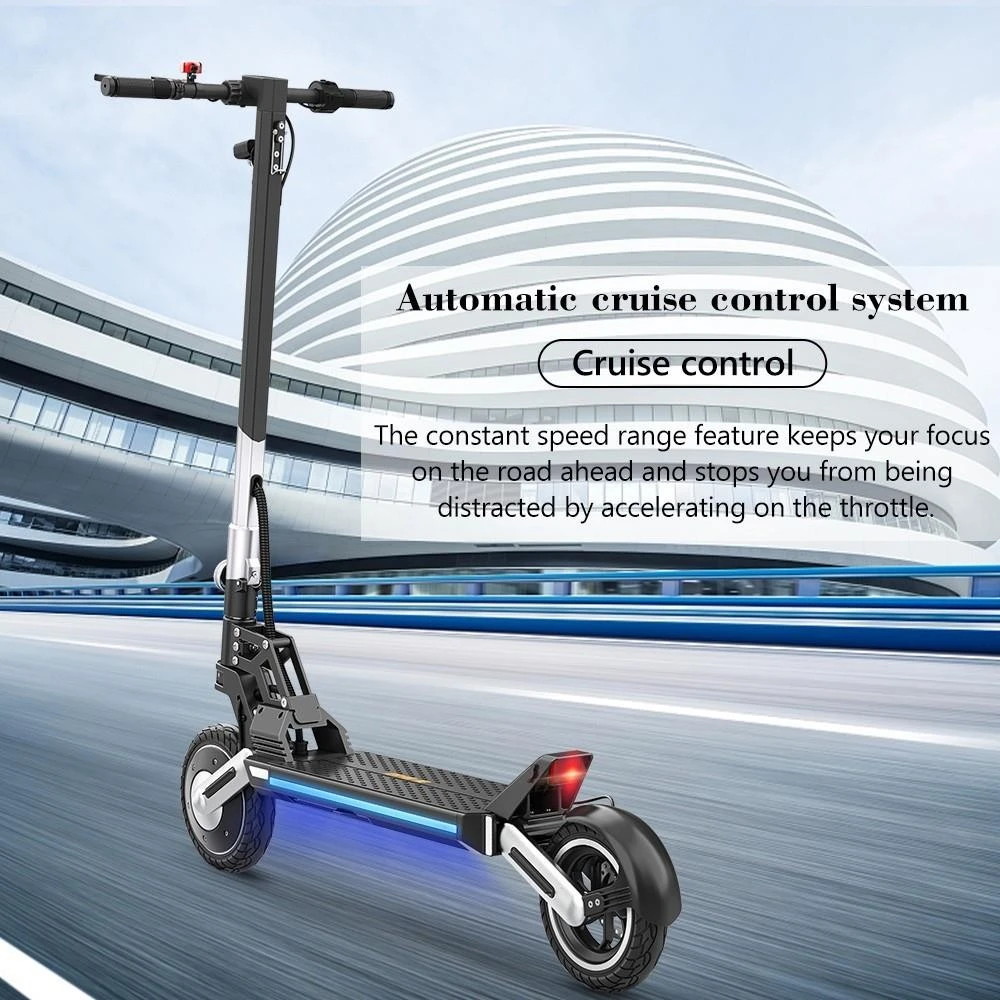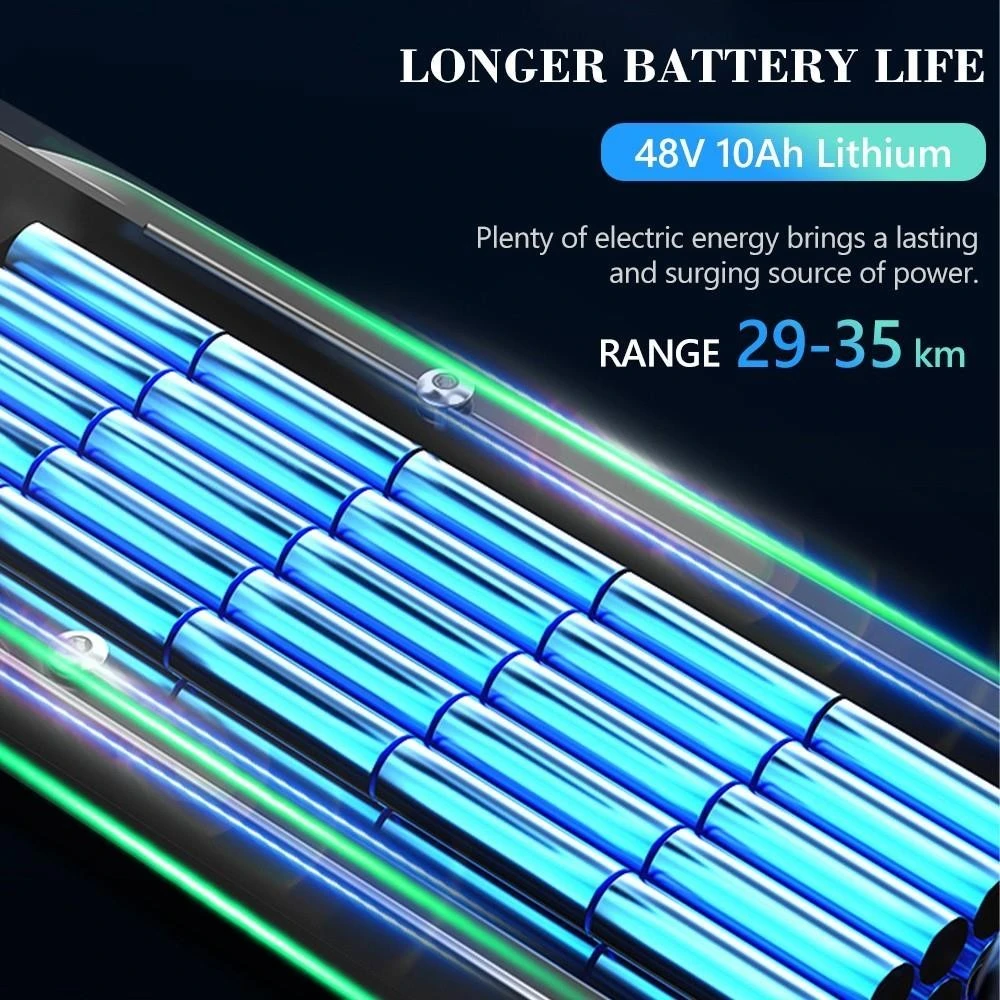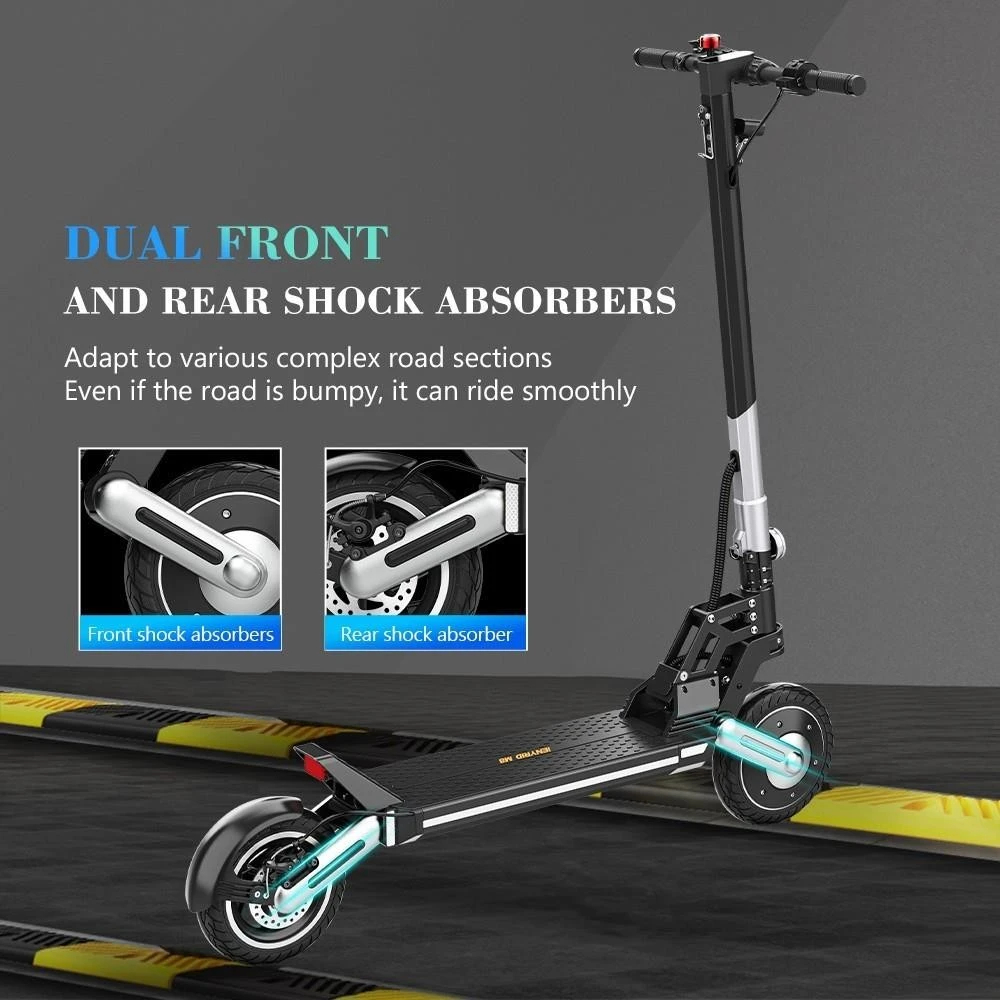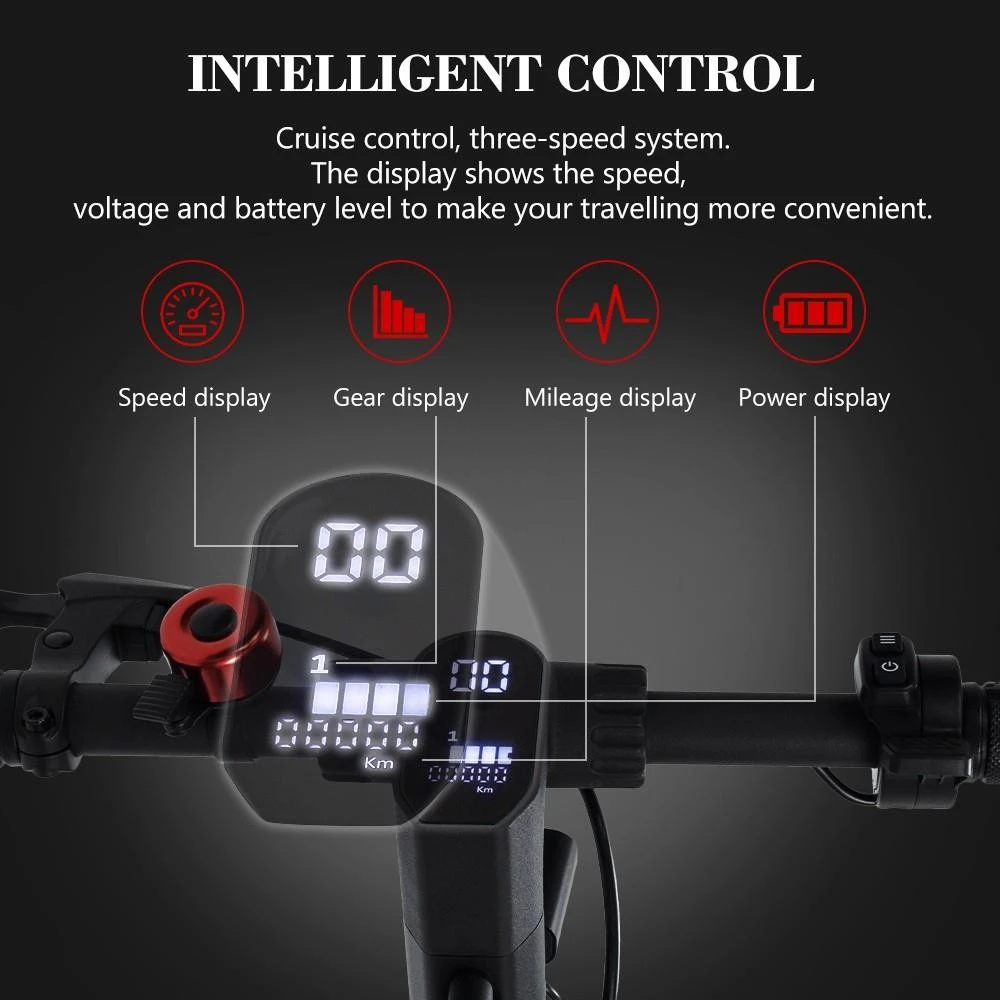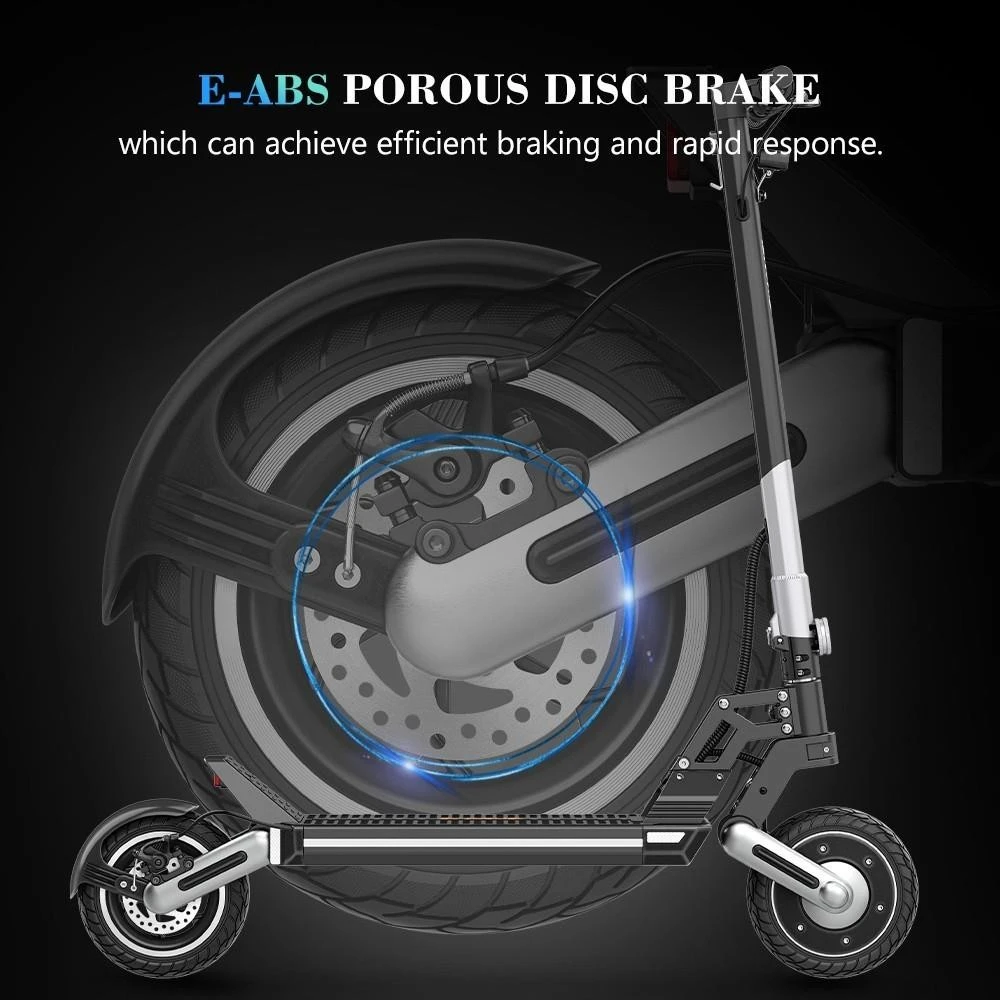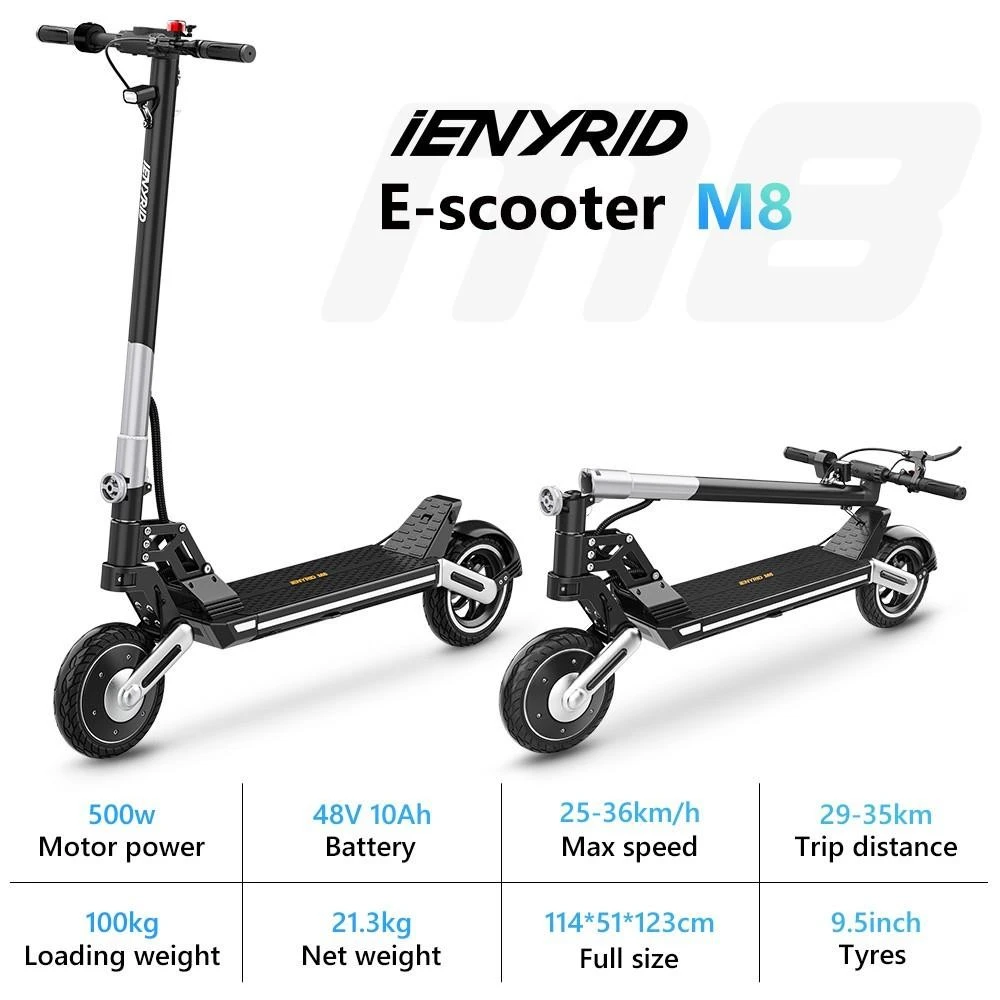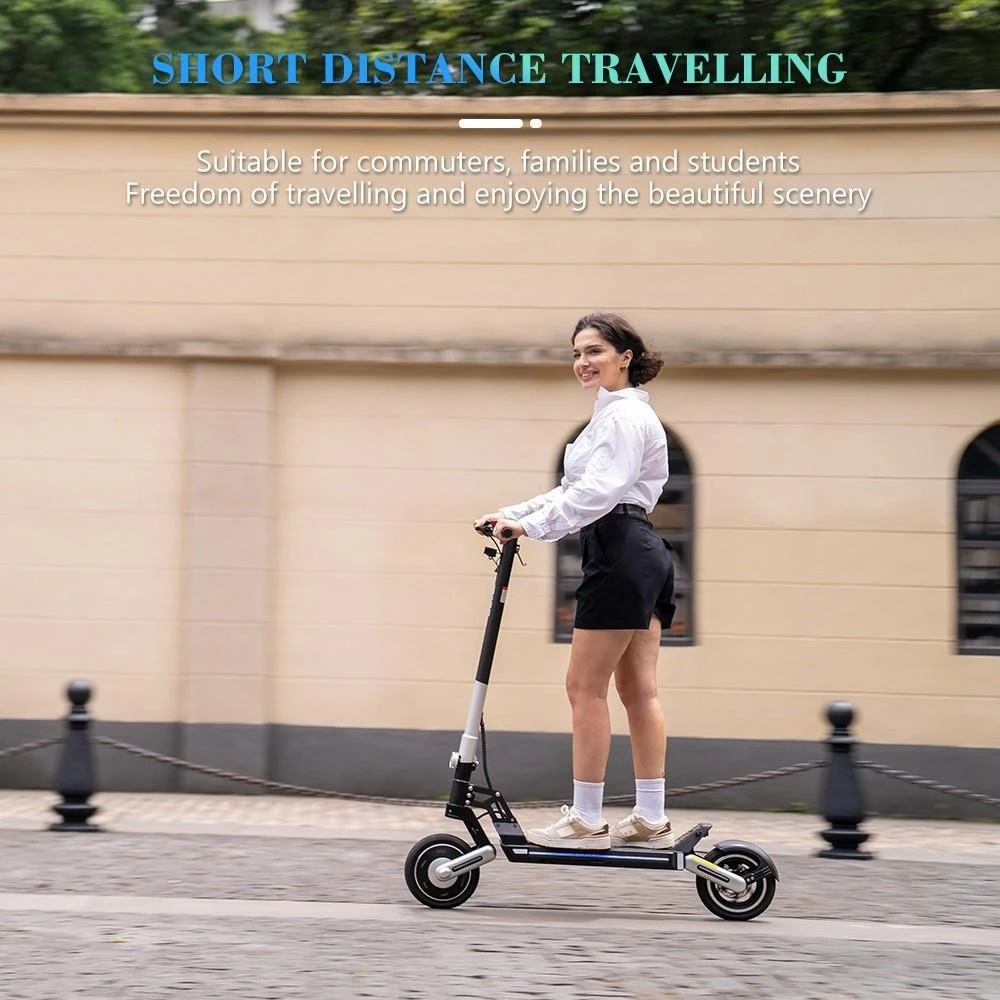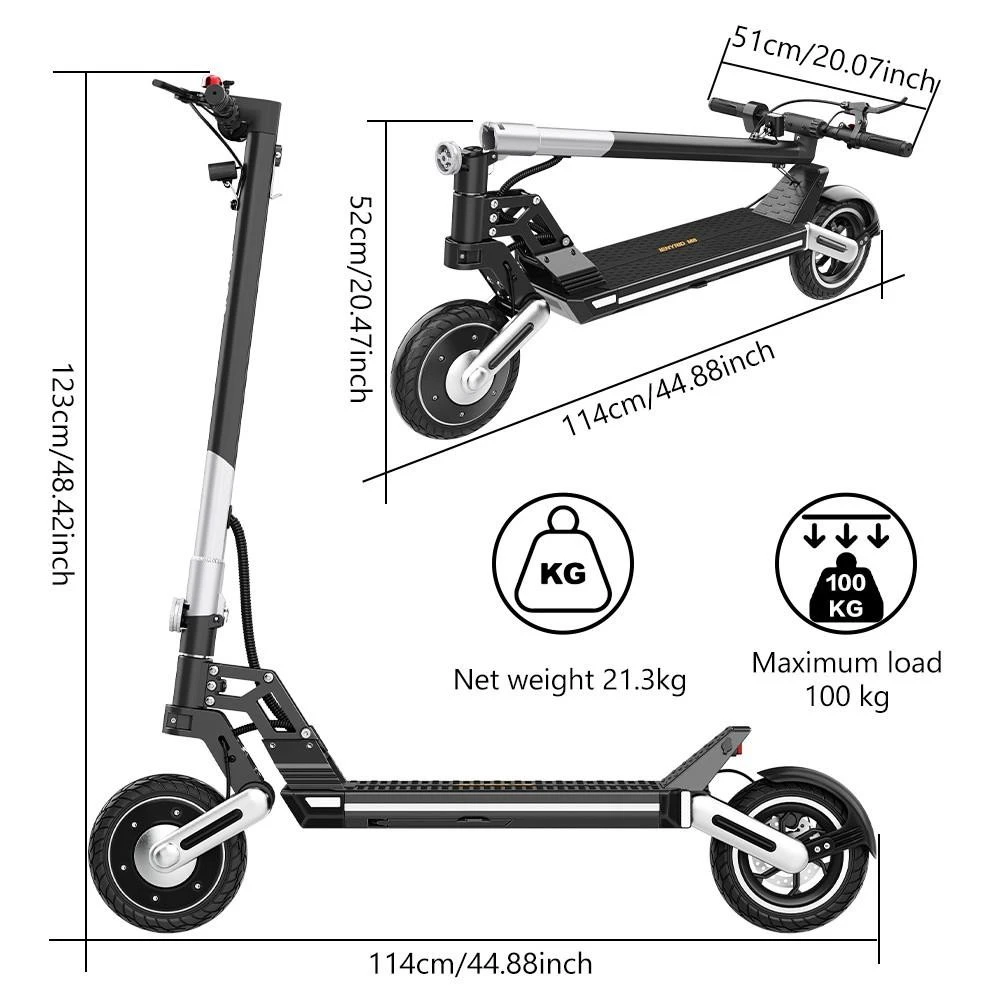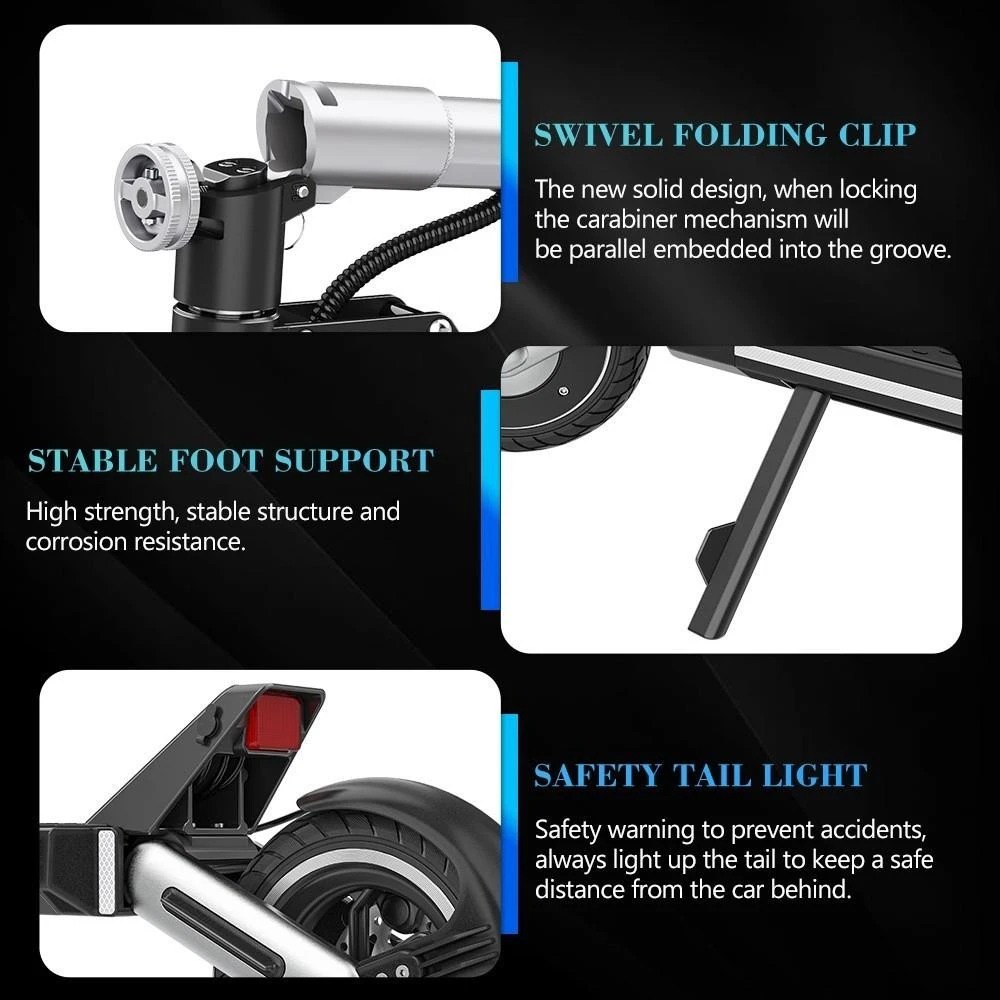 General
Brand: IENYRID
Type: Electric Scooter
Model: M8
Color: Black
Specification
Drive: Single Front drive
Motor Power: 500W
Battery Capacity: 48V 10Ah
Charging Time: 4-5 hours
Range: 29-35km
Max Speed: 36km/h
Climbing Slope: 12-17 degree
Frame Material: Aluminium Alloy and Steel
Battery Model: 18650 lithium battery
Tire: 9.5inch
Max Load: 100kg
Waterproof Grade: IP53 (waterproof grade of life)
Suitable Age: 16-50 years old
Braking System: Rear Mechanical Brake
Weight & Size
Product Weight: 22.5kg
Package Weight: 26kg
Package Size(L x W x H): 119 x 23 x 54cm
Package Contents
1 x Electric Scooter
1 x Charger
1 x User Manual