Jumper Fat Tire Ebike
Adventure beyond your widest dreams
Experience the ultimate adventure with the Jumper Fat Tire eBike. Equipped with a cadence sensor and 5 levels of pedal assist, this powerful eBike delivers a natural and effortless riding experience. With 4″ fat tires, a suspension fork, and a robust motor, it effortlessly covers ground over sand, rock, or snow. Get ready to explore beyond the ordinary and embark on thrilling off-road journeys with ease. Choose the Jumper Fat Tire eBike and ride to new heights of excitement and exploration.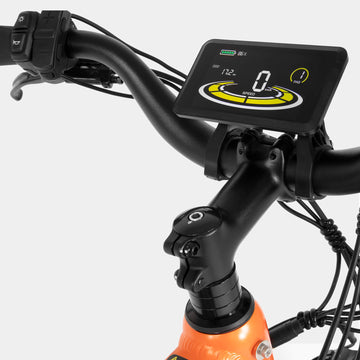 Easy-to-Read Display
Stay informed with the user-friendly display that shows essential ride information such as speed, distance, battery level, and pedal assist settings.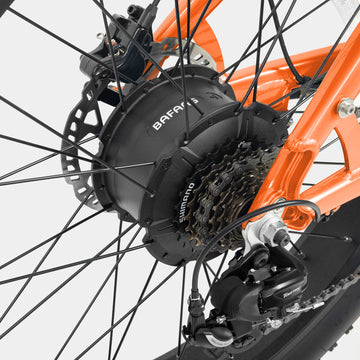 Powerful Bafang Hub Motor
Ride with confidence and embrace the freedom to go beyond limits, all thanks to the relentless power of the 250W rear hub motor. Effortlessly conquer hills, conquer inclines, and cover more ground with ease, propelled by a motor that dares you to explore further and faster.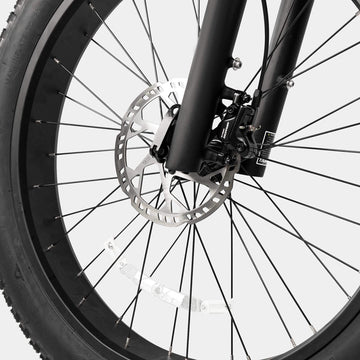 Fat and fast
Unleash the Ultimate Ride with 26″x4.0 Fat Tires: Unrivaled Grip, Stability, Flotation, and Speed!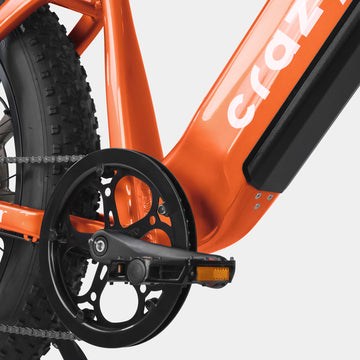 Extended Range
The Jumper Fat Tire eBike is equipped with a high-capacity 20Ah battery, allowing you to cover more ground and embark on longer adventures without worrying about running out of power.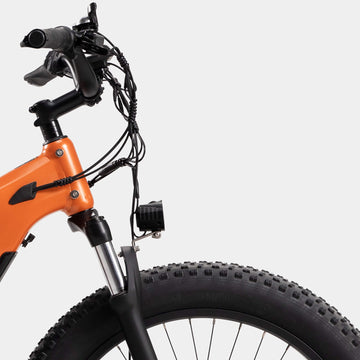 Super smooth suspension
Jumper comes loaded up with 60mm of front suspension to take the edge off rough terrain. It also slackens the head angle for a more stable ride when the trail gets steep.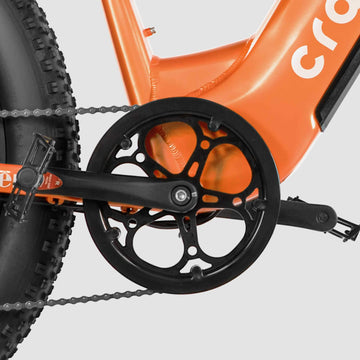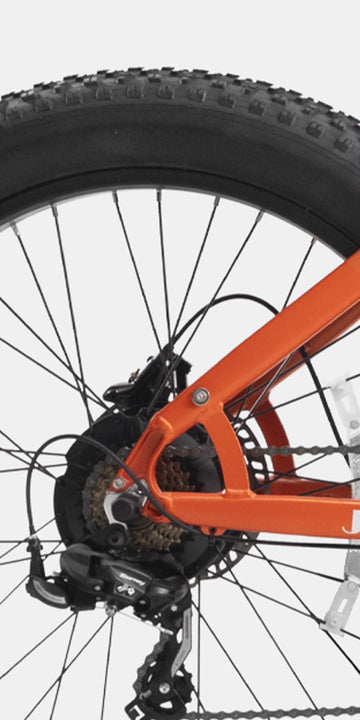 Cadence Sensor
With an intuitive cadence sensor, the eBike amplifies your pedaling power, delivering a natural and responsive riding experience.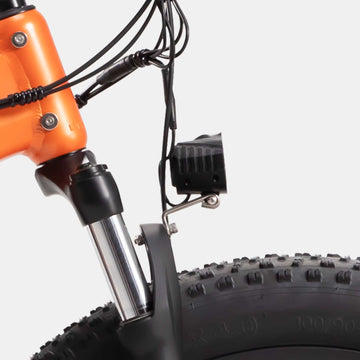 Integrated Headlight for Enhanced Visibility
The Jumper eBike comes equipped with a convenient and powerful built-in headlight, ensuring your safety and visibility during any time of day.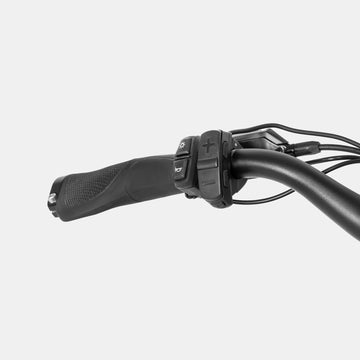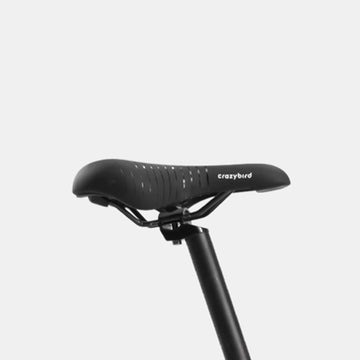 Pedal Assist & Throttle
Five levels of pedal assist mean you're in charge of how much or how little electric assist you get from your ebike, while a throttle will propel you at speeds up to 25KM/H, keeping you moving when pedaling is just an after thought!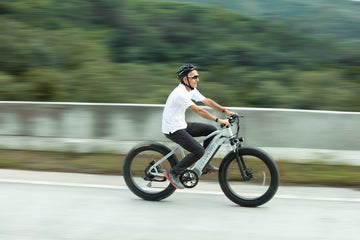 Fast, Smooth, & Stable
Experience the thrill of speed and effortless riding with jumper's high-performance motor and torque.no matter the terrain or riding challenge, the jumper ebike's high-performance motor and torque provide an electrifying and smooth riding experience. embrace the freedom to fly on wheels, powered by an ebike designed to offer precision, power, and effortlessness. choose jumper and elevate your rides to new heights of excitement and enjoyment.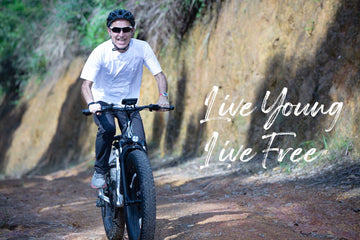 Unleash Boundless Adventures with the Jumper eBike's 52V 20Ah Battery
Go Further, Go Faster
Get ready to go beyond limits with the Jumper eBike's high-performance battery. Say goodbye to range anxiety and embrace the freedom to venture deeper into the unknown. Cruise through city streets with ease, conquer challenging hills effortlessly, and revel in the excitement of off-road adventures with the confidence of a long-lasting power source.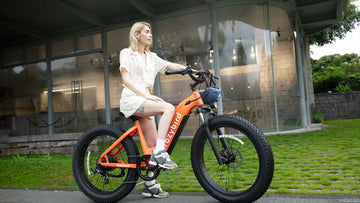 High-Step & Step-Thru
Versatile Comfort: Choose Your Style
No matter which option you choose, the Jumper eBike delivers on both style and performance. Experience the freedom to select a frame that complements your individuality and provides the utmost comfort throughout your journeys. Embrace the versatility of the Jumper eBike, where you can ride in your preferred style and experience pure biking joy like never before.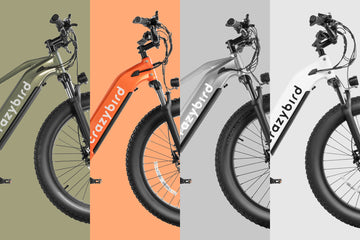 Available in 4 Vibrant Color Options
Colorful design for your stylish ride.
Ride in timeless elegance with the White option, exuding sophistication and grace on every journey. For those seeking a burst of energy and vibrancy, the Orange choice adds a bold and adventurous touch to your ride.
Experience the allure of modern elegance with the Silver option, embodying a sleek and refined look. And for nature enthusiasts and eco-conscious riders, the Green color option brings a refreshing and eco-friendly vibe to your cycling adventures.
| | |
| --- | --- |
| MODEL | JUMPER Ebike |
| ENGINE | Bafang brushless rear hub motor 250W (supported), 52V |
| POST | Smart Easy Read LCD display with backlight, colorful screen |
| BATTERY | Removable internal lithium-ion 52V, 20Ah |
| PEDAL ASSIST | 5 levels |
| RANGE | Up to 80 km |
| Weight (battery included) | 35.2kg |
| FORK | Suspension fork with 60 mm travel, with lock |
| CRUTCH | Included, rear mount |
| CRANKSHAFT | 170mm w/ 52 T |
| CASSETTE | 12-32T, 7 Speed |
| BRAKES | Hydraulic disc brakes |
| RIM | Double wall aluminum 36h front & rear |
| HUBS | Front and rear axles with 36H disc nut |
| SADDLE | Black |
| Engine Torque | 85 Nm |
| HANDLEBAR | Aluminum 31.8mm, 680mm |
| HANDLES | Ergonomic comfort |
| | |
| --- | --- |
| THROTTLE | On-demand throttle – Accelerator from a full stop |
| SPEED | Up to 25 km/h on pedal assist |
| SENSORS | Cadence sensor |
| CHARGER | Charger 58 V 2 A, 10 to 12 hours charging. |
| FRAME | Single Layer 6061 Aluminum Alloy with Internal Battery |
| PEDALS | 9/16 ft alloy platform |
| WEIGHT LIMIT | 200kg |
| CRANKSET | Square cone, sealed, torque sensor |
| DERAILLEUR ARRIERE | 7 Speed |
| GEAR LEVER | 7 Speed Trigger |
| CHAIN | 122 Link |
| TUBES | Butyl rubber |
| TIRES | 26″ x 4″ puncture resistant |
| SEADDLE POST | Forged alloy, 2.30mm 9-bolt clamp |
| SADDLE COLL | 34.9 mm quick-release |
| HELMET | Sealed rolling helmet |