Multifunctional Meter Display
Elevate your riding experience with this top-notch folding e-bike equipped with a strategically positioned LCD screen. Whether you're an avid cyclist or just starting out, you'll love the convenience of being able to turn on or off the bike, keep track of your speed, pedal assist level, and battery life all in one place. With the LCD screen located on the handlebars, you won't miss a beat.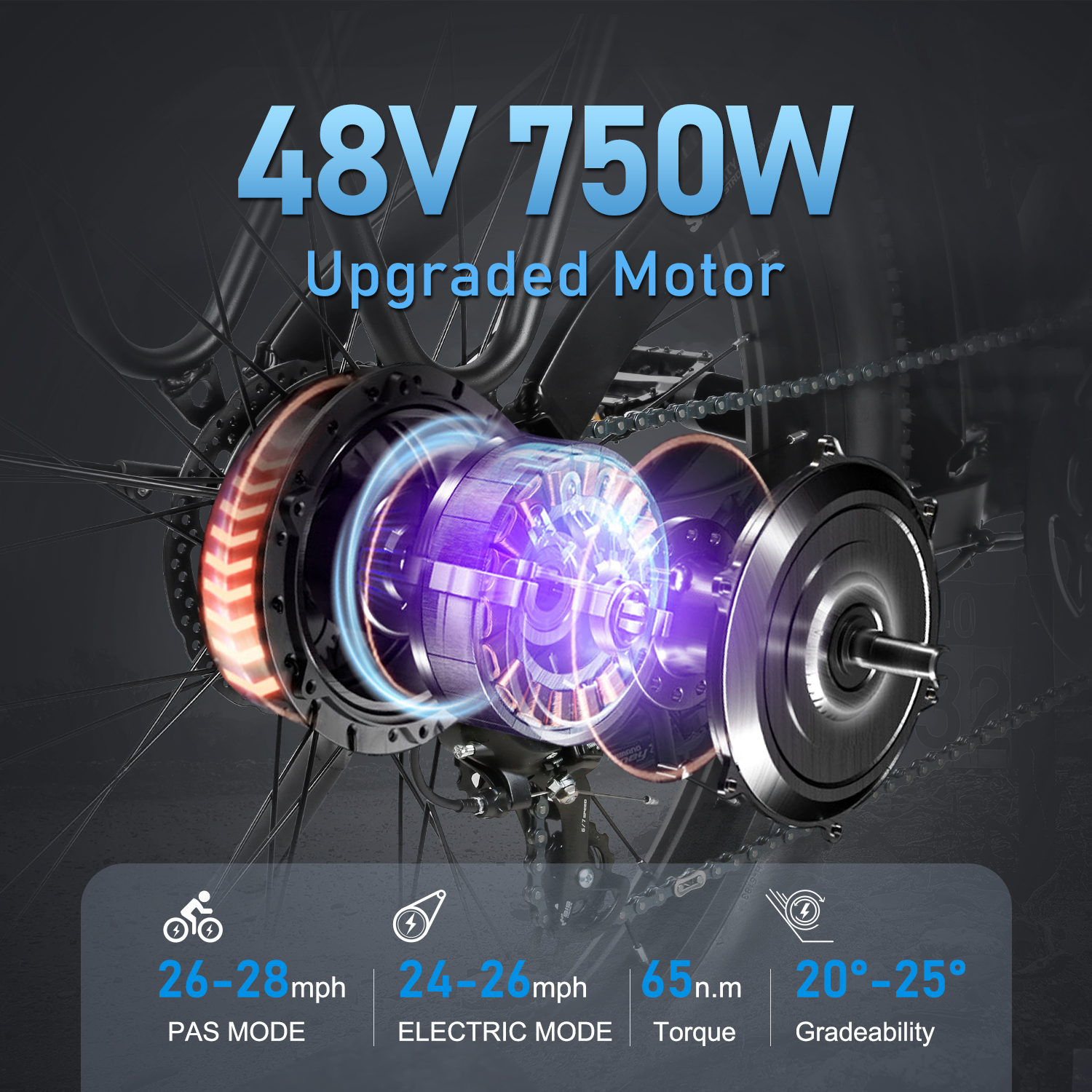 750W Brushless Motor
Get ready for an exhilarating ride with our 750W brushless motor, providing a max speed of up to 22km/h, perfect for satisfying your joyous riding needs in the wild. Our high-performance motor delivers smooth and effortless performance, so you can focus on enjoying the ride. Whether you're exploring new trails or hitting the open road, our electric bike is sure to deliver an unforgettable experience.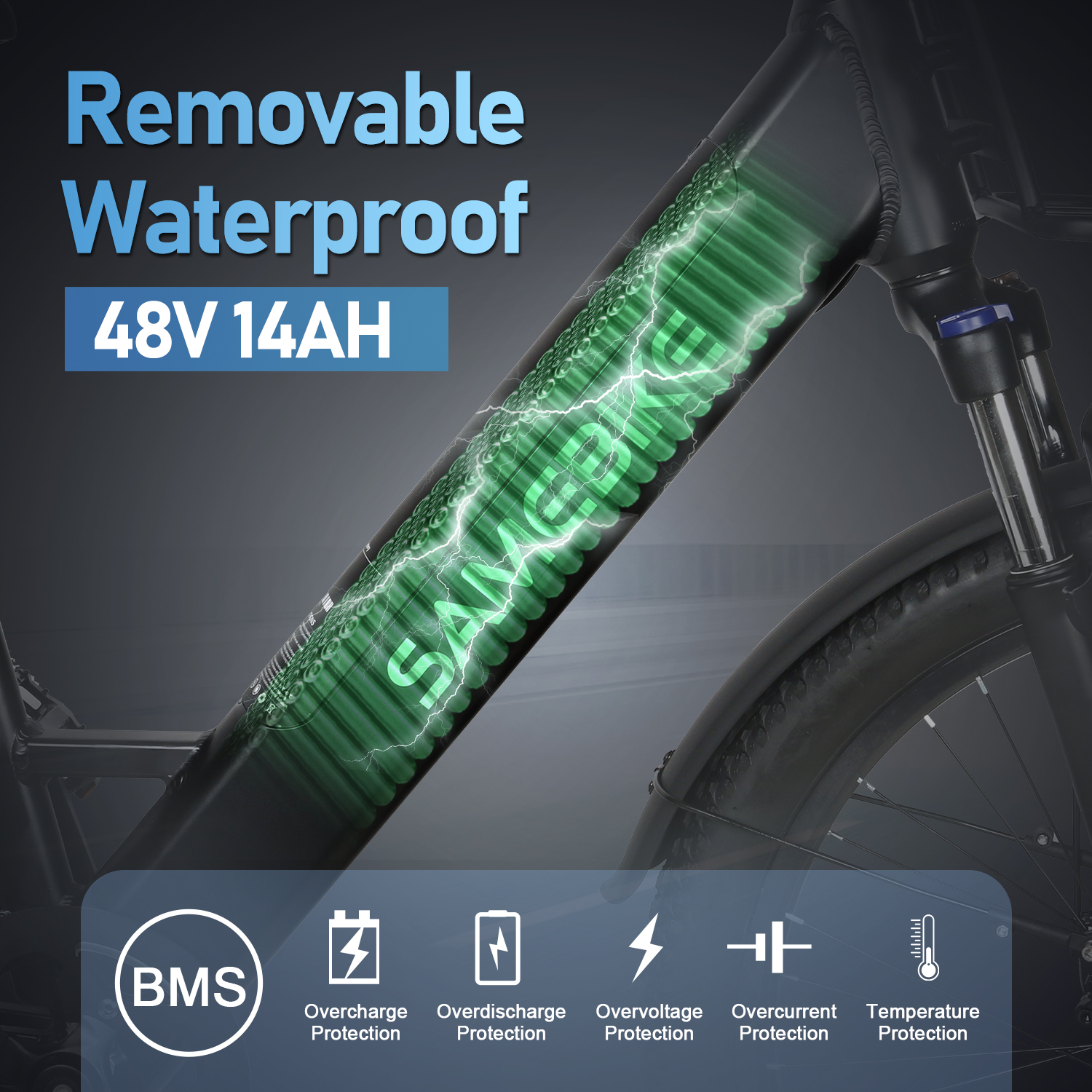 LITHIUM-ION 48V 14AH BATTERY
The 48V 14Ah battery provides stable and reliable output, allowing you to ride up to 40-45 miles on a single charge. Plus, with built-in overcharge and power-off protection, you can rest easy knowing your battery is safe and secure. Whether you're commuting to work or taking a leisurely ride, this e-bike is the perfect companion for any adventure. Don't miss out on the chance to experience the ultimate ride.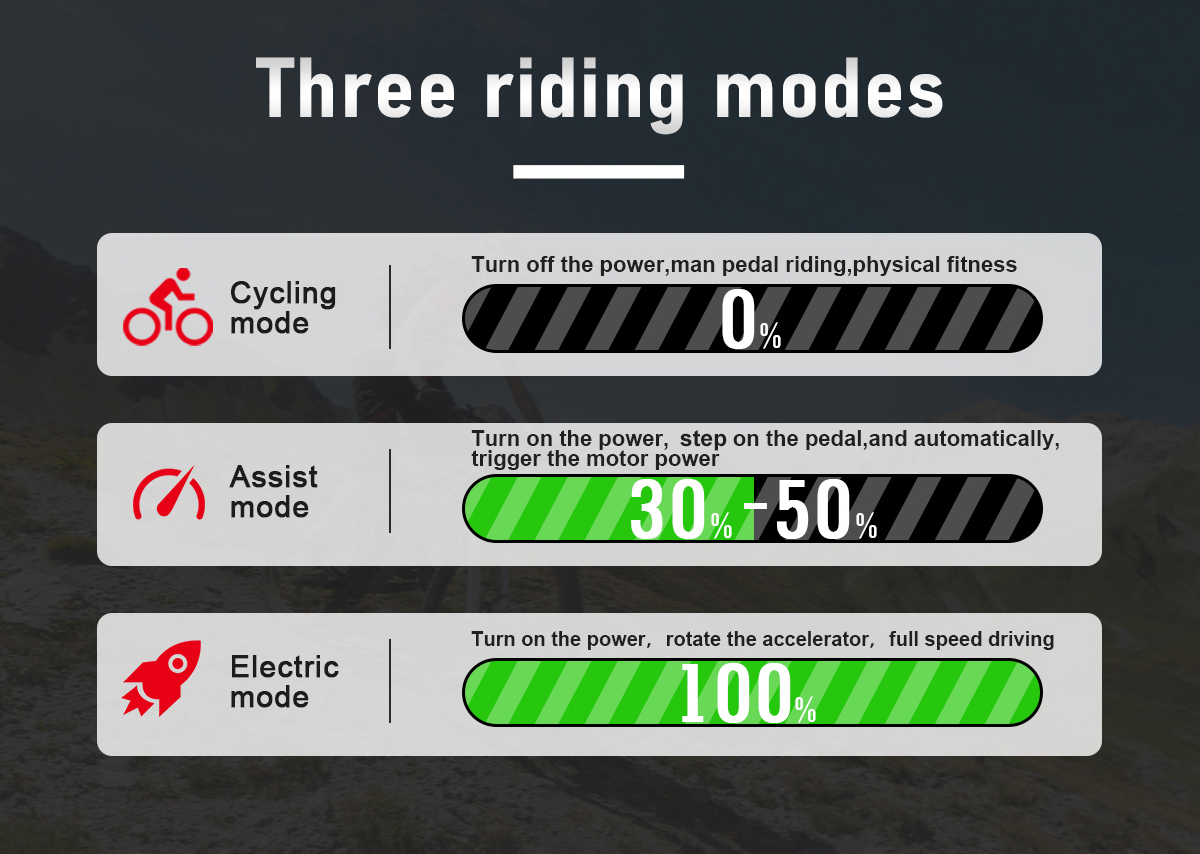 Three Riding Modes
The SAMEBIKE RS-A01 City E-Bike comes equipped with three riding modes for your convenience. The cycling mode allows you to turn off the power and ride manually, promoting physical fitness. The assist mode lets you turn on the power and pedal, automatically triggering the motor power for assistance. Finally, the electric mode enables you to turn on the power, rotate the accelerator, and drive at full speed. With these three options, you can choose the mode that best suits your needs and enjoy a comfortable, customizable ride.