"Samebike10" for 10 € discount
FEATURES
20 inches Spoke Tire
The 20 inches rugged spoke inflatable rubber tire e-bike with good vibration cushioning makes you tirelessly travel across the mountainous terrains. A less rugged tire would never have made the trip.
Powerful Performance
32km/h max speed and climbs a 25 degree slope thanks to the power provided by the 350W motor . The 10Ah 36V Li-ion battery can support 20-40miles on a single charge when riding in electric mode and 40-80km max range when riding in moped mode.
3 Modes
There are pedaling mode(or the riding mode), moped mode and electric mode for you to choose from for either an effortless riding or a fitness scheme.
Rugged Construction
The moped bike has its frame crafted from the heavy duty aluminum alloy which is sturdy and robust enough to load up to 150kg for both adults' and teenagers' use.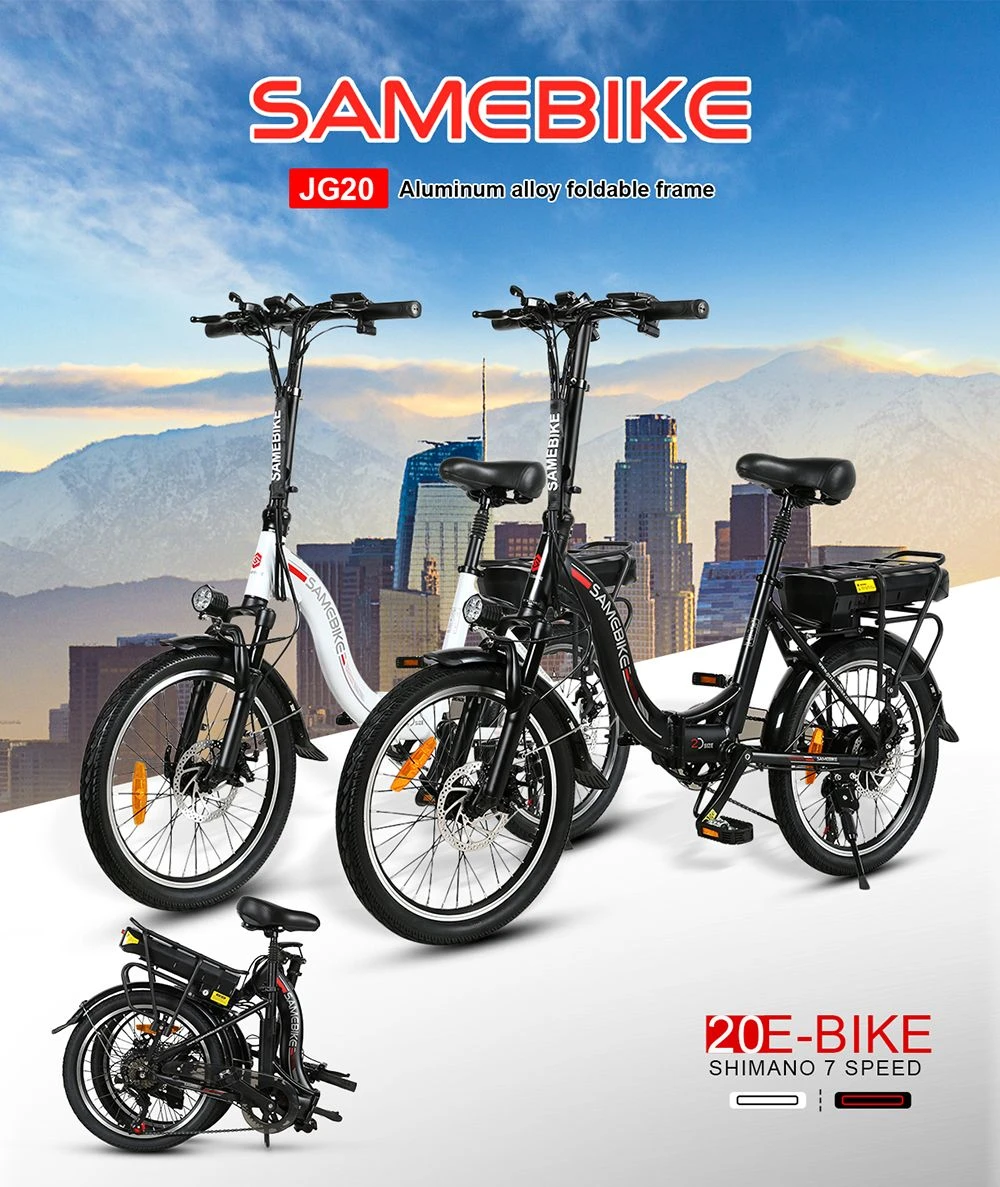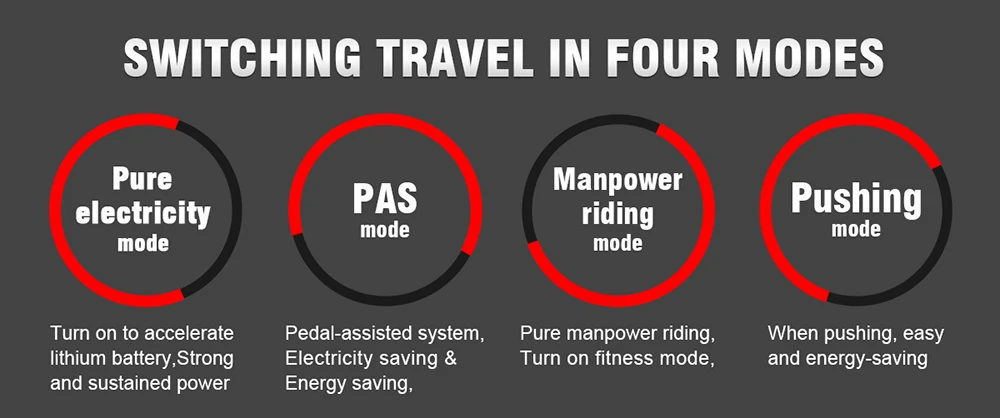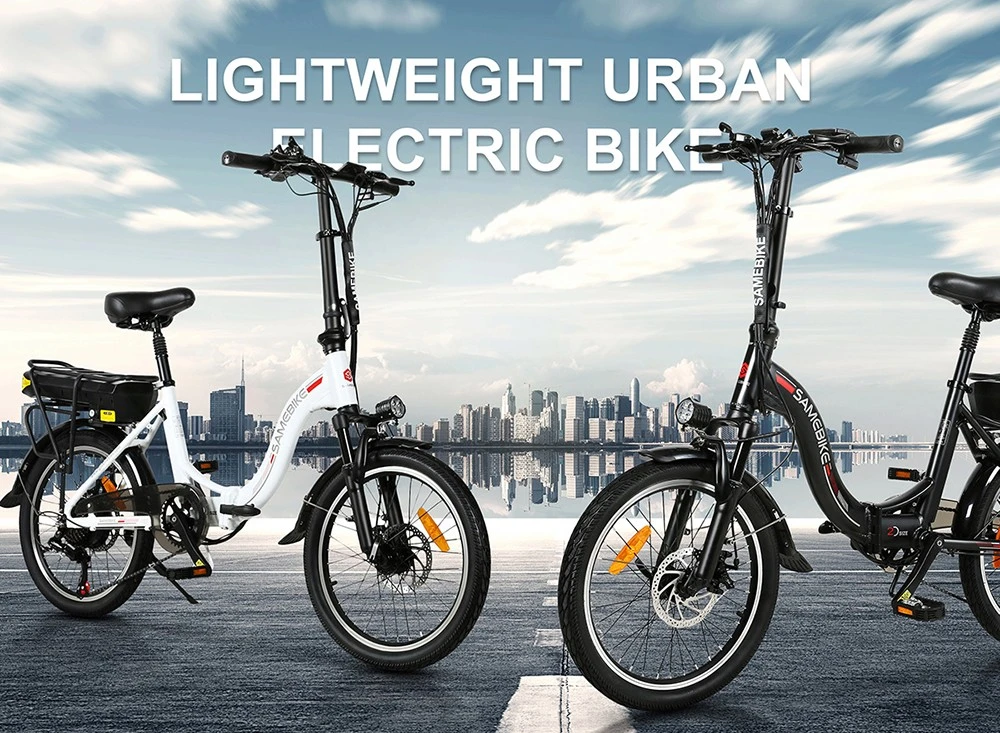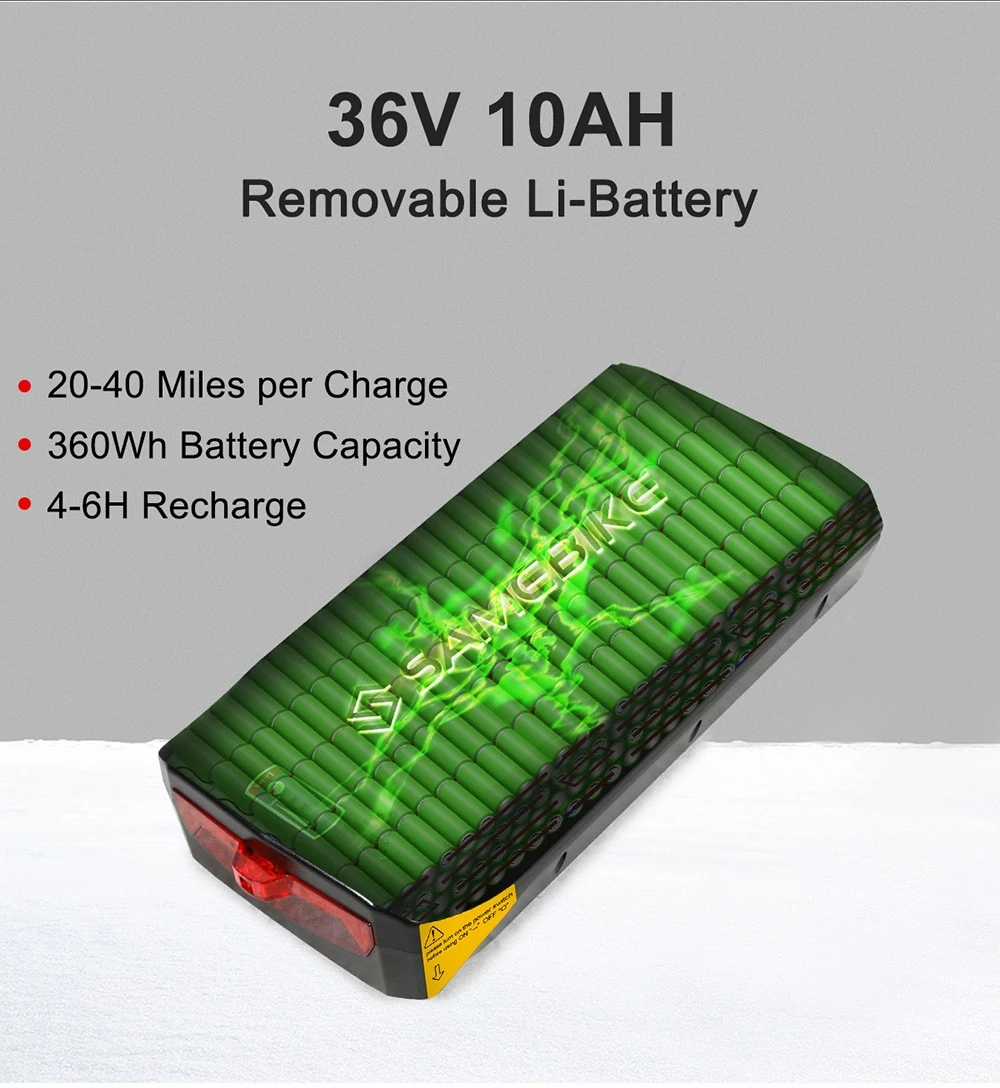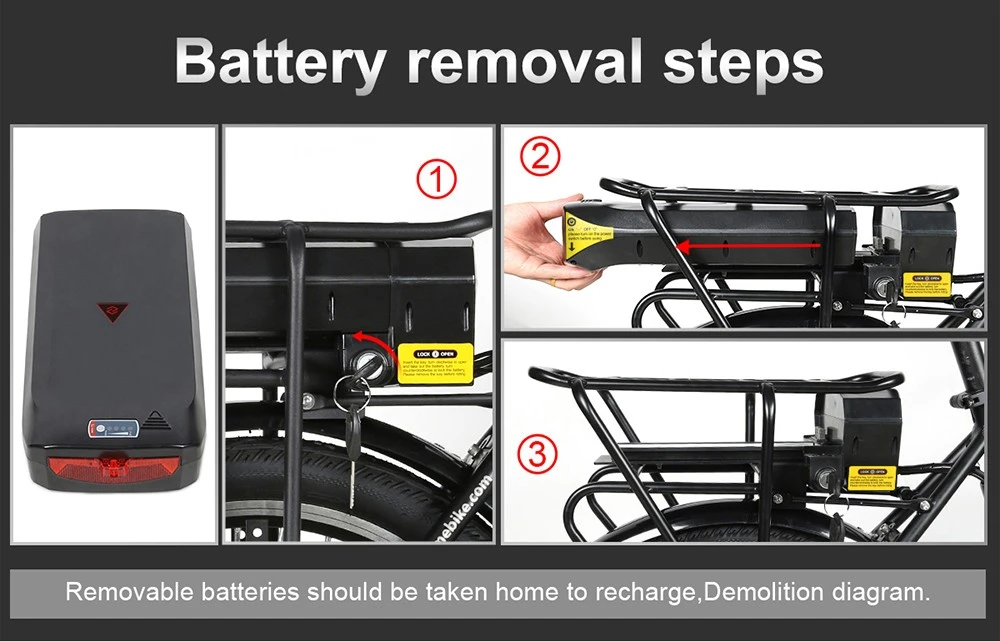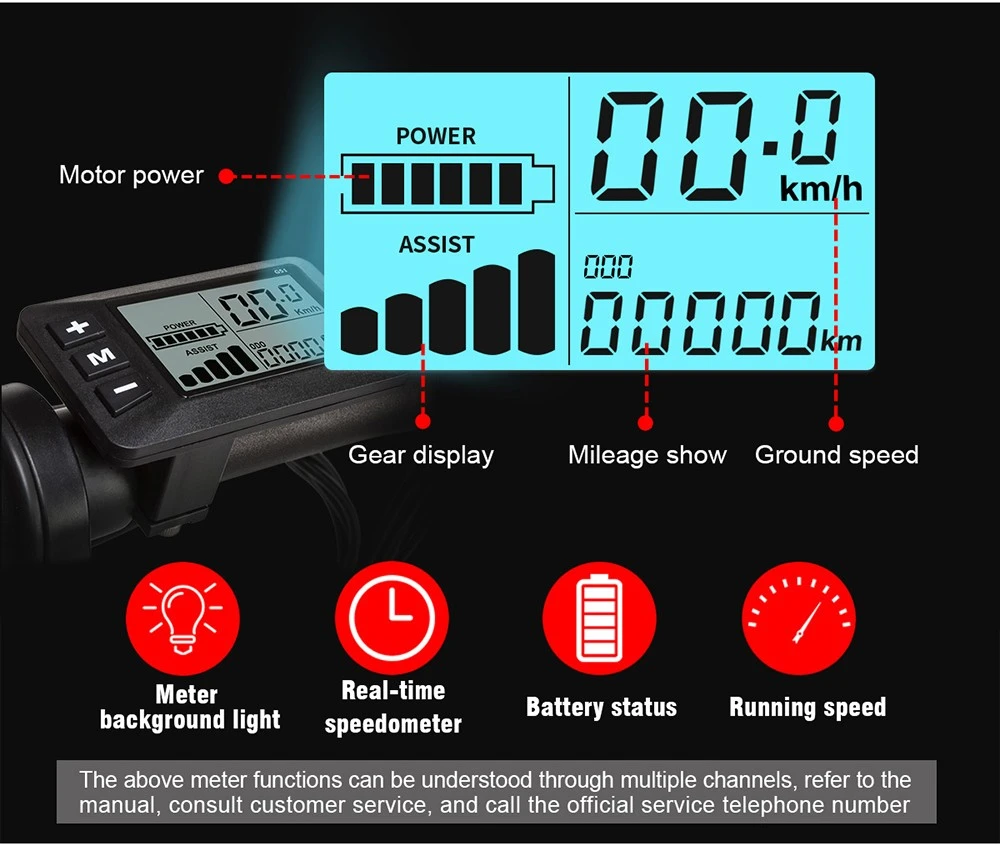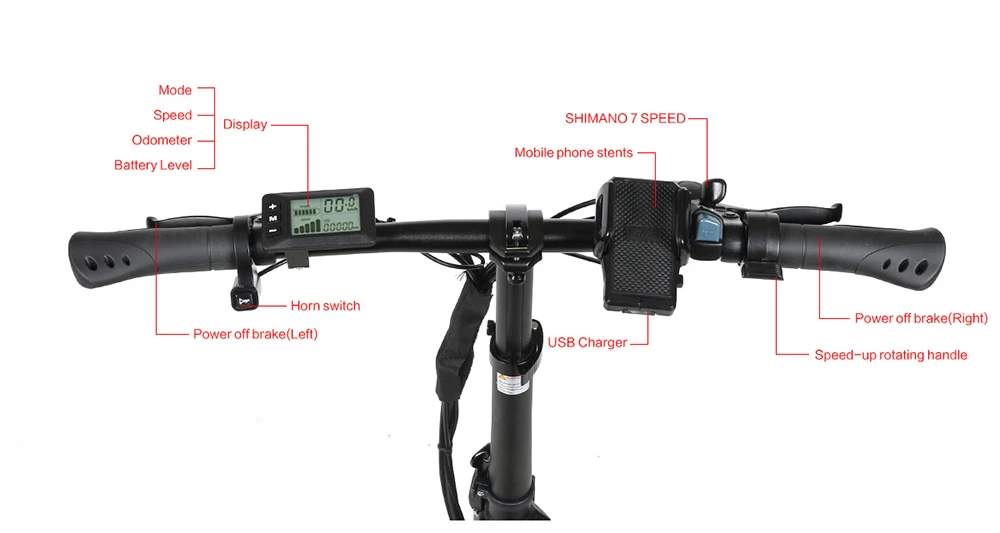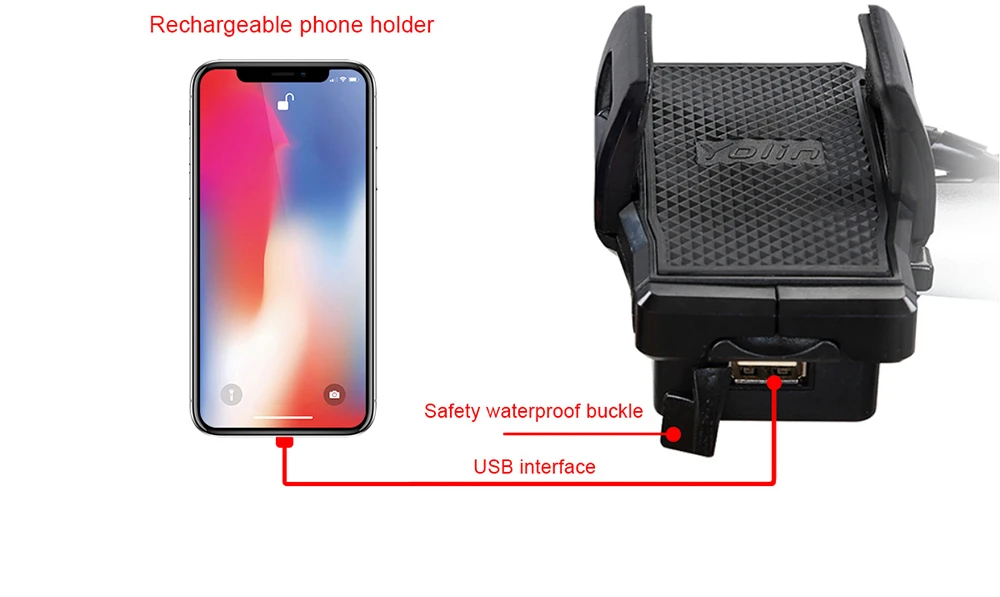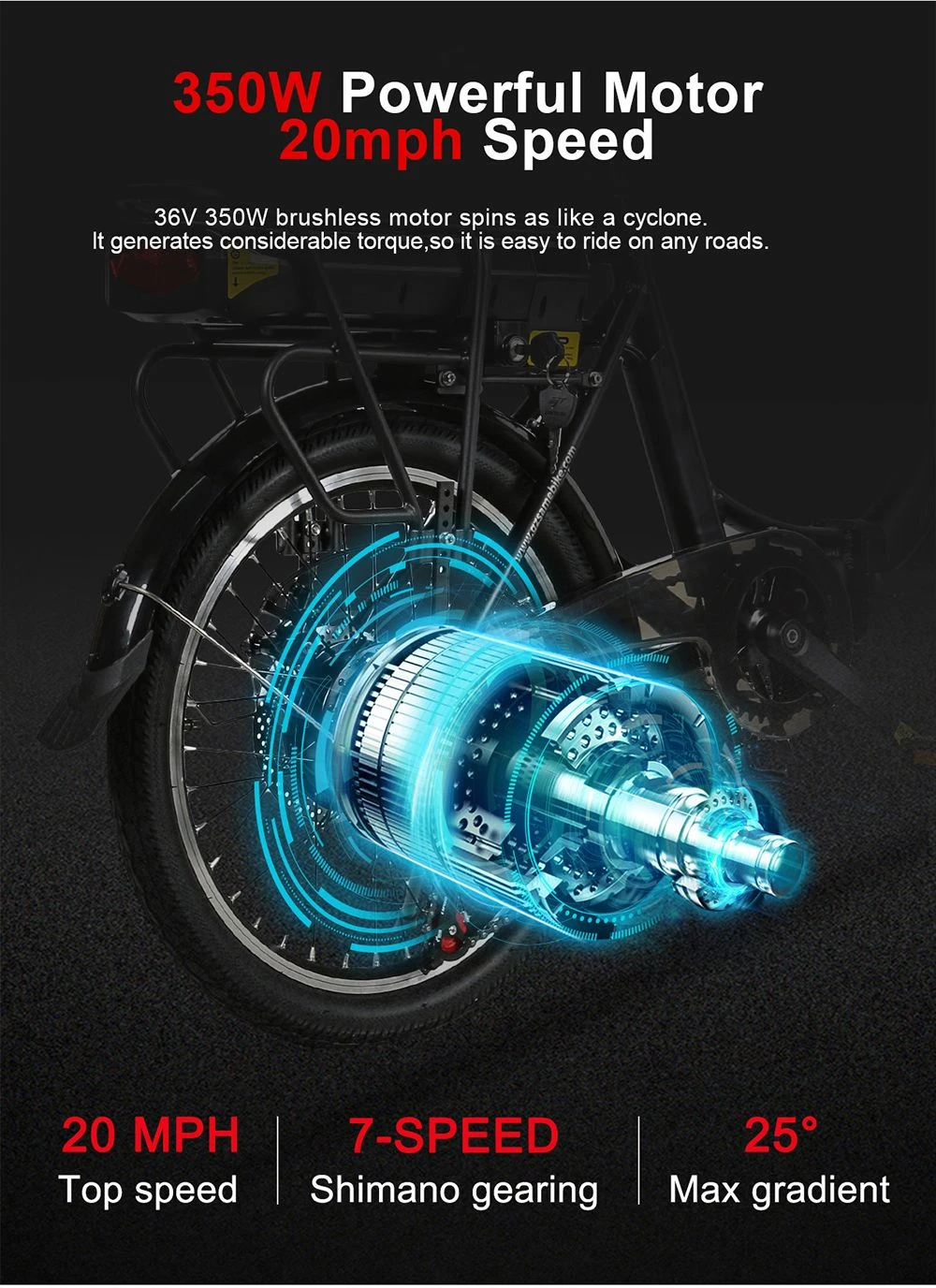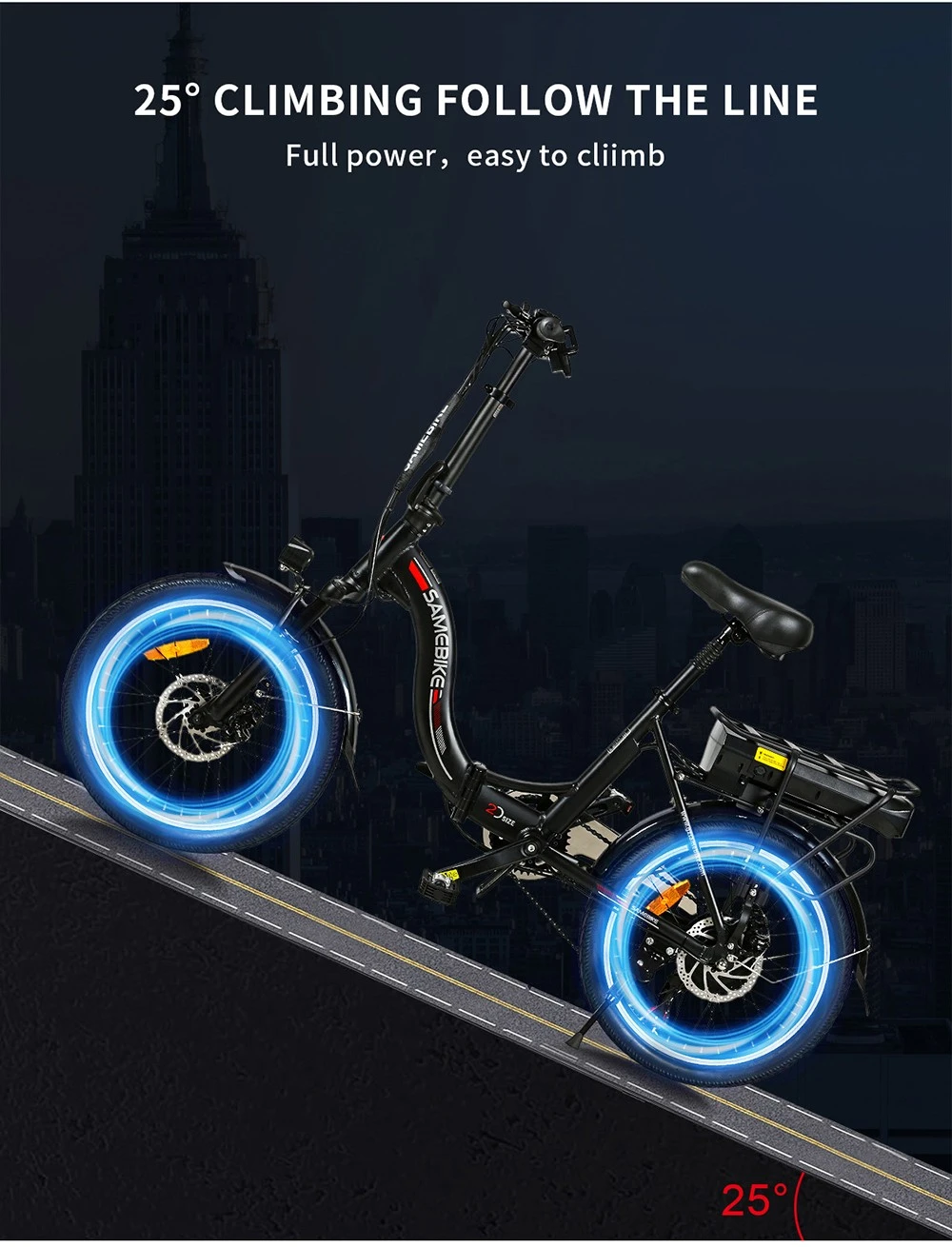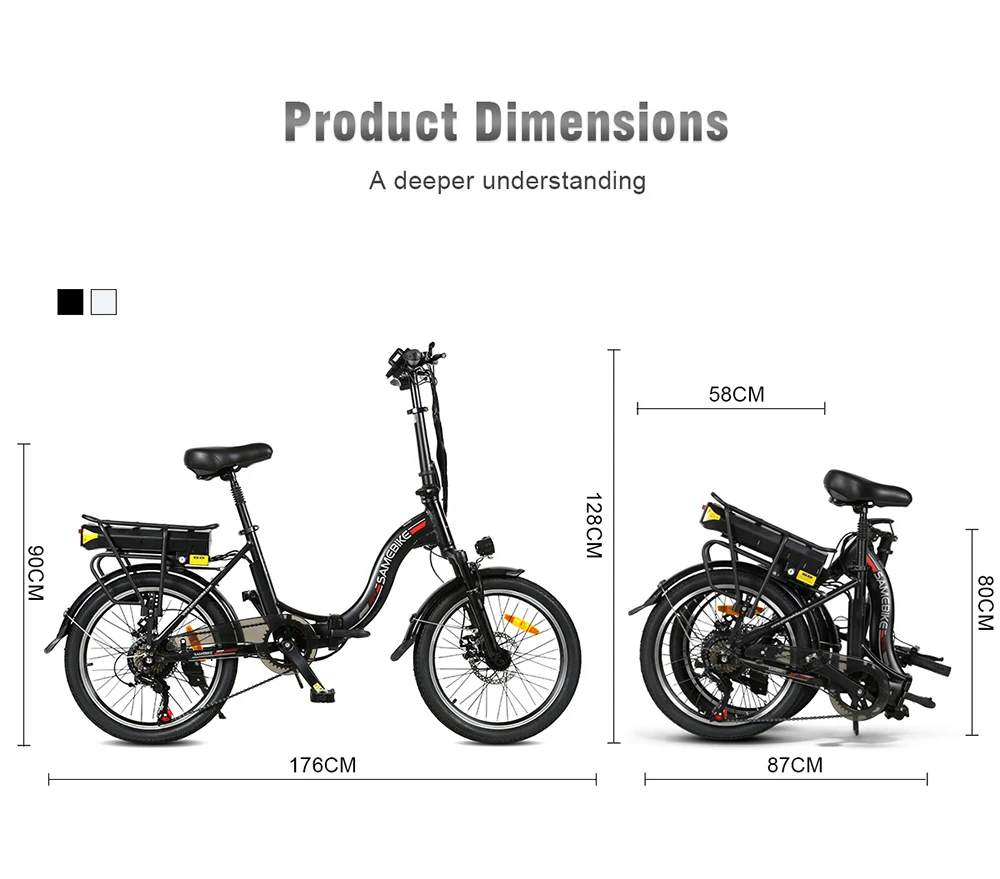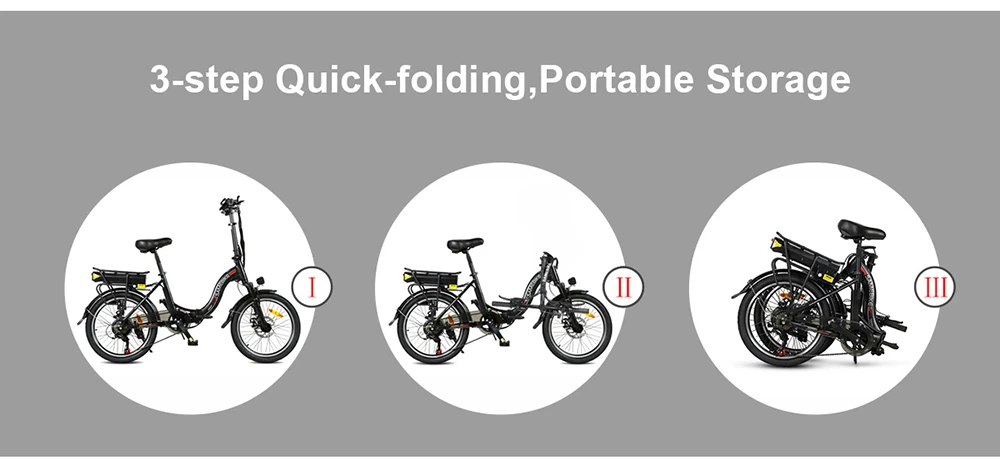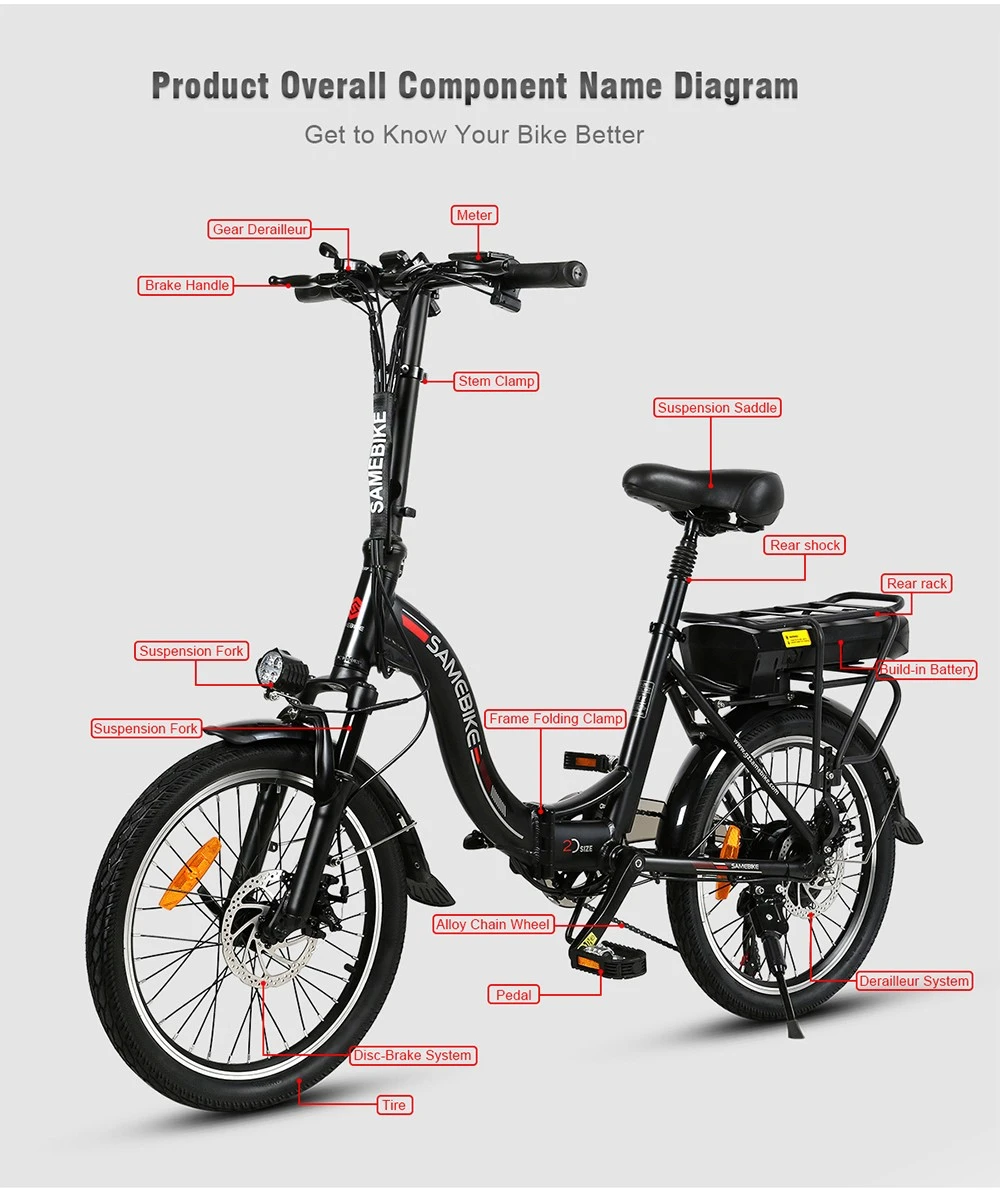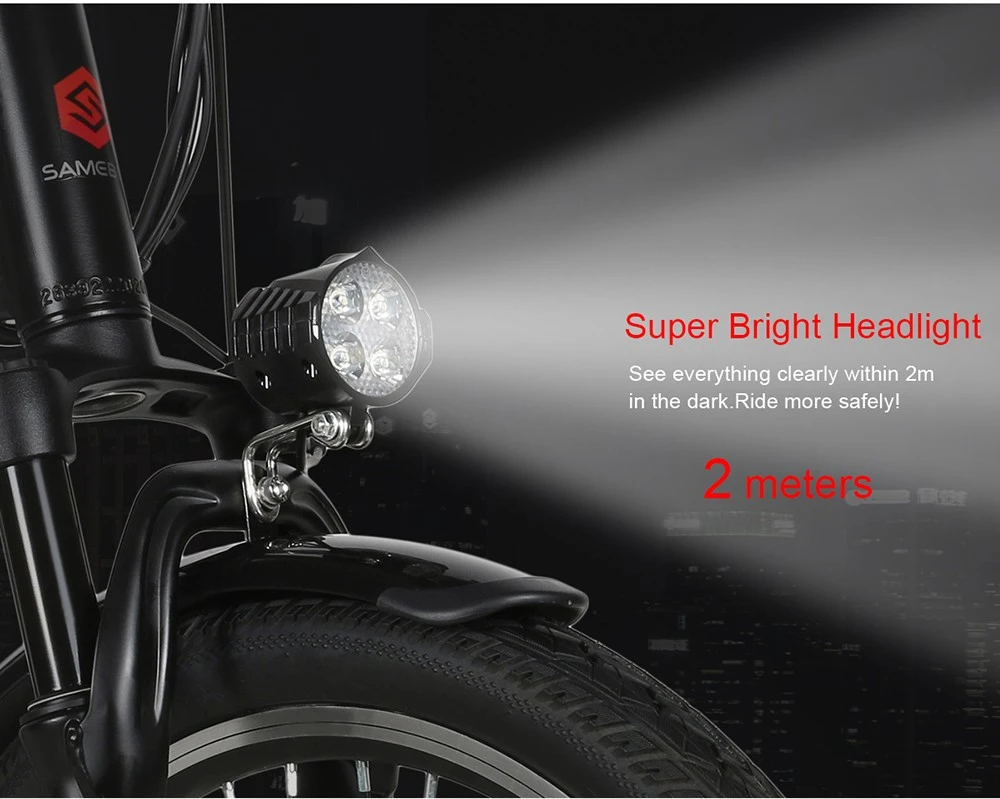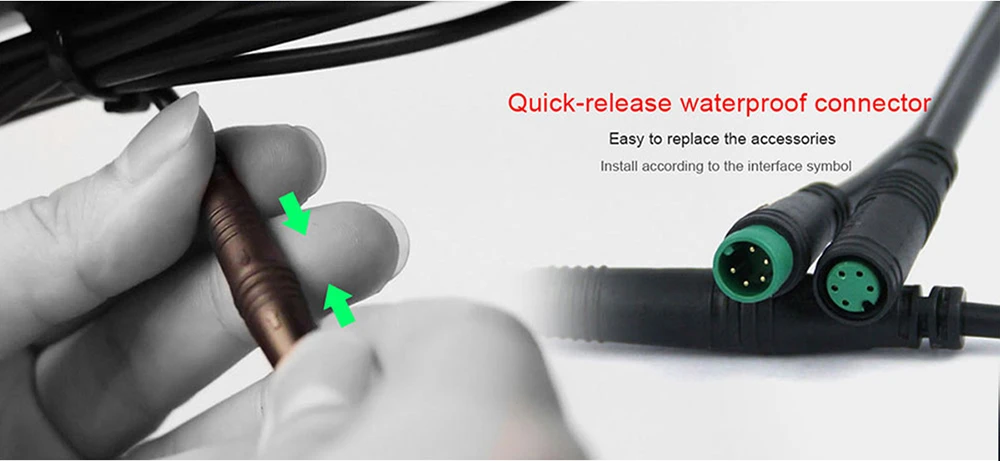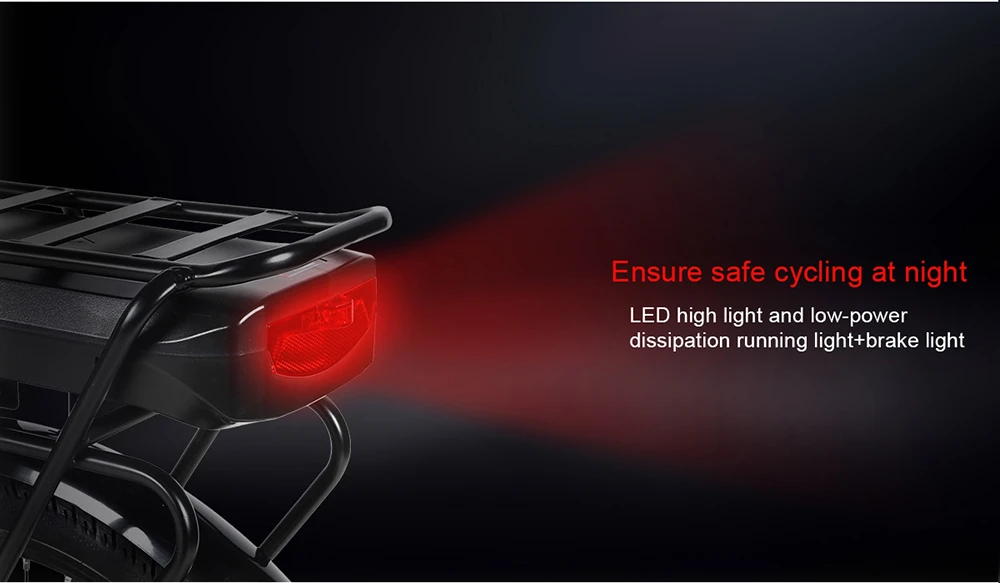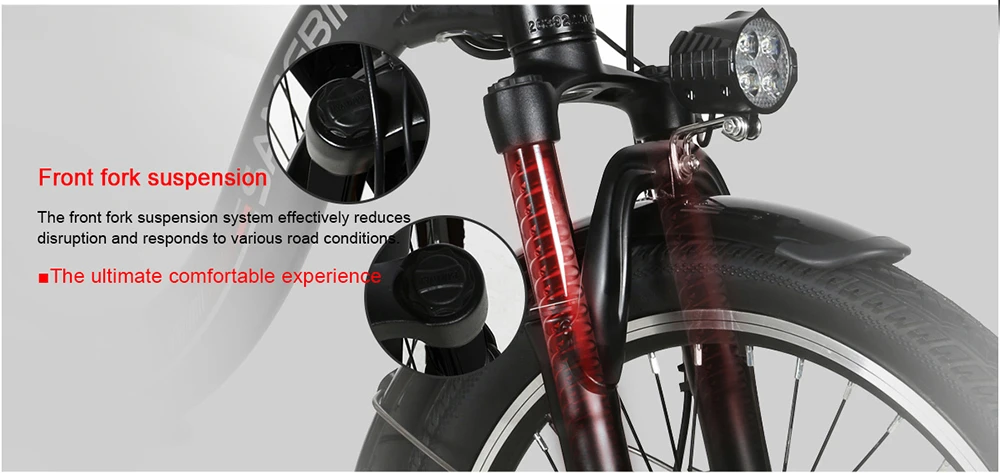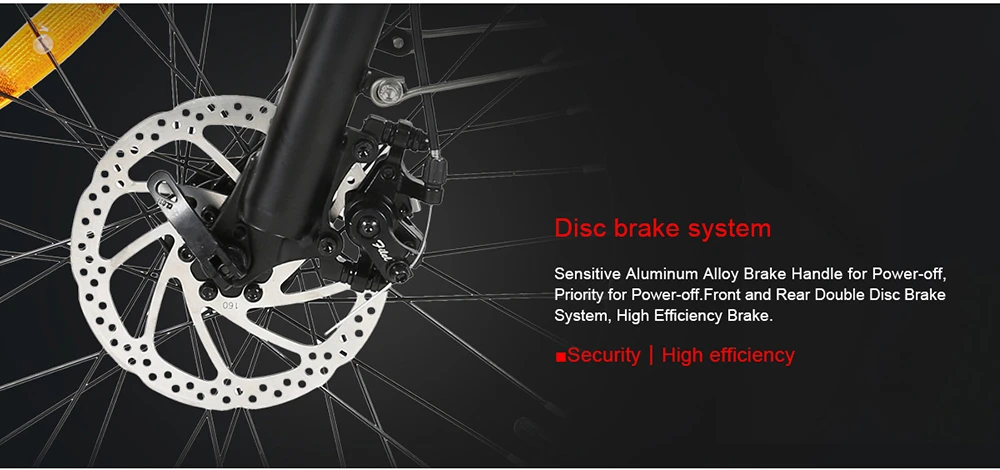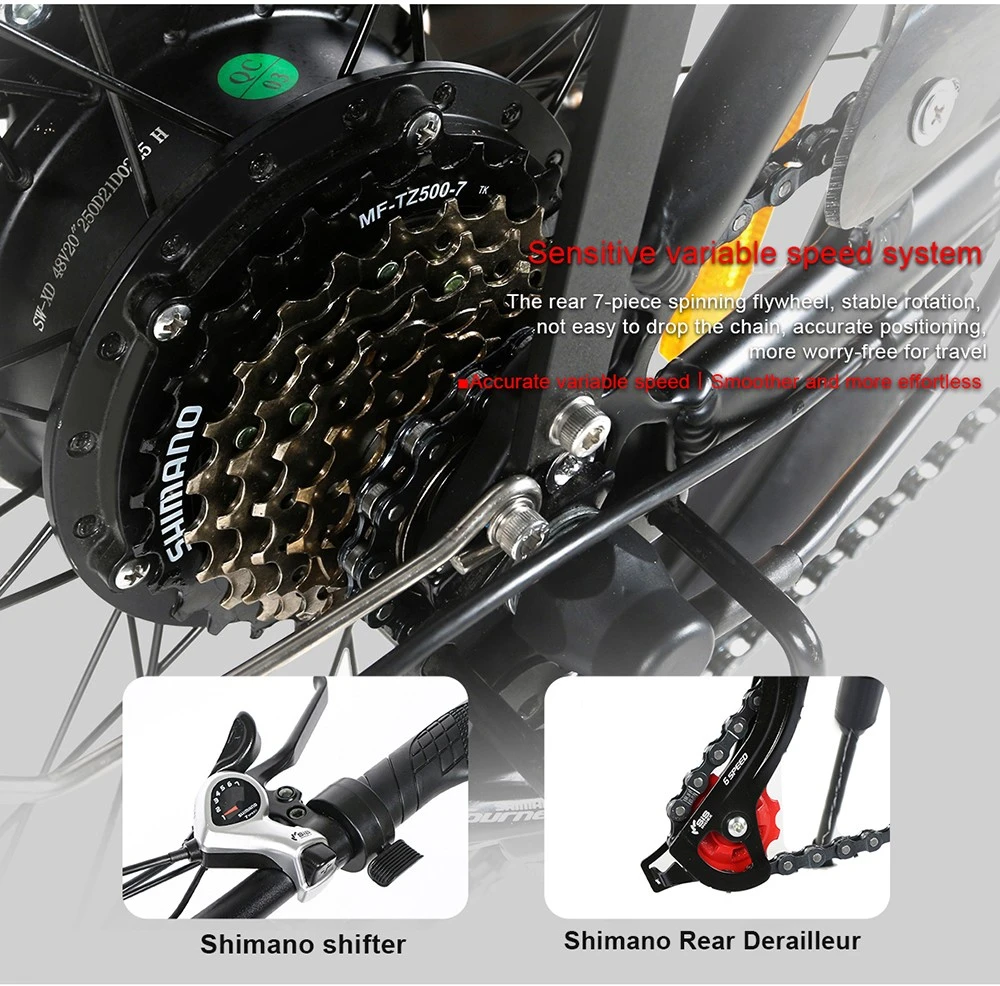 Mileage (depends on road and driver weight) : Above 20km Input Voltage : AC 100-240V Wheel Number:  2 Wheel Output Voltage:  36V Maximum Mileage:  40km Light Type:  Front Lamp,Tail Light Brand:  Samebike Model Number:  JG20 Seat Type:  with Seat Battery Voltage:  45V Battery Current:  4A Charger type:  EU Plug Low Battery Warning:  When battery is lower than 10 percent there will be warning sound to remind you Battery Capacit: y 10ah Folding Type:  Folding Fit For Adults,Teenagers,Kids,Office Workers,Old People Max Payload 100kg Output Power 350W Charging Time 4-6 Hours Package Sizes 1320*230*720mm Color Black,White Main Materials Alloy Maximum Speed 25km/h Battery Rate 350W Product Weights 24.5KG Package Weights 31kg Tire Diameter 26 inch Output Current 12A Type Folding Bicycle Permissible Gradient (depends on your weight) 10-15 degree Motor Rated Power 350W