Highlights
The DUOTTS D99 is equipped with full-size 13-inch pneumatic road tires that provide excellent ride comfort, traction and rolling efficiency for long rides, while enhancing stability to give you a smooth ride. It is equipped with an extremely powerful 60V 3000W*2 motor, which can be used in single motor mode or dual motor mode.
The DUOTTS D99 is a high-performance dual-motor, dual-suspension electric scooter that brings off-road performance to urban environments. The D99 is equipped with front and rear hydraulic/disc brakes with EBS for great stopping power. The front suspension system is supported by two long-travel H-shaped shock absorbers, and the rear suspension is supported by two high-strength springs for shock absorption. Under high-speed driving, the vehicle body is still stable and can filter road bumps.
The DUOTTS D99 is switchable between single drive and dual motor drive, allowing the rider to switch between 2 modes: ECO mode and TURBO mode. Riding in ECO single motor mode will increase the range of the scooter by 3 times compared to the TURBO dual motor option.
DUOTTS D99 is equipped with front and rear hydraulic brakes. Compared with disc brakes, oil brakes are more effective, and the braking distance is shorter (≤2m), which greatly improves the emergency capability and safety of riding.
The new DUOTTS D99 is an excellent choice if you want a fast electric scooter with great range and well-thought-out safety features.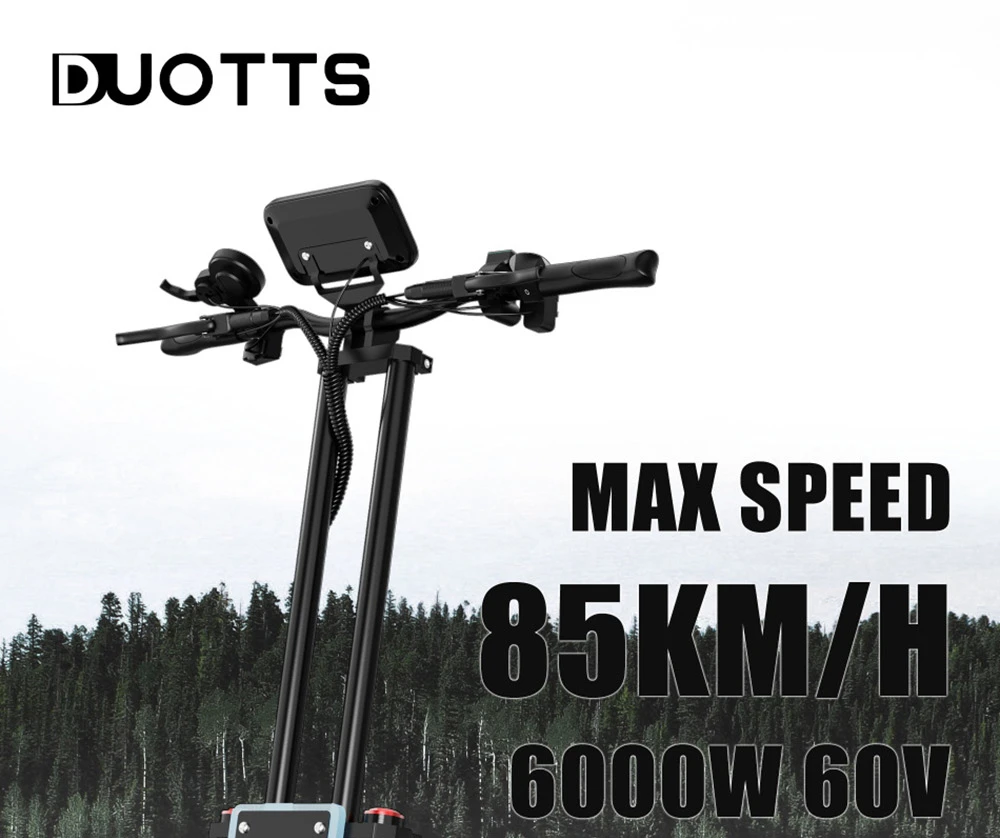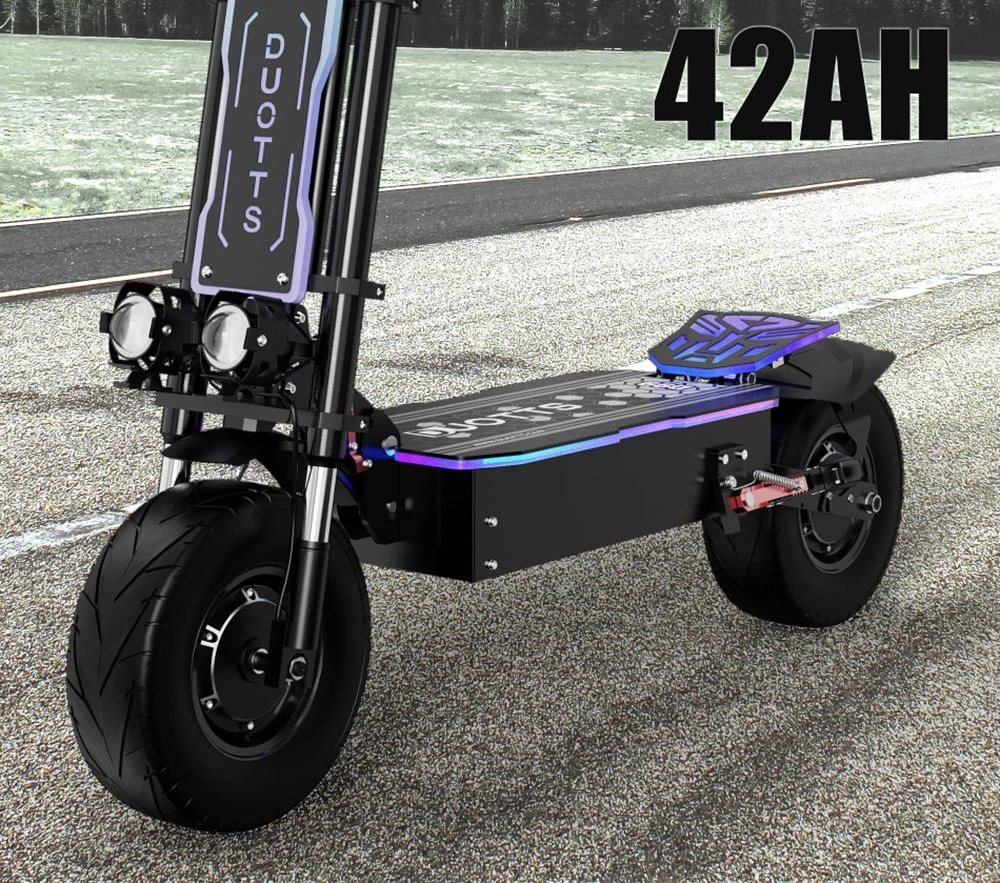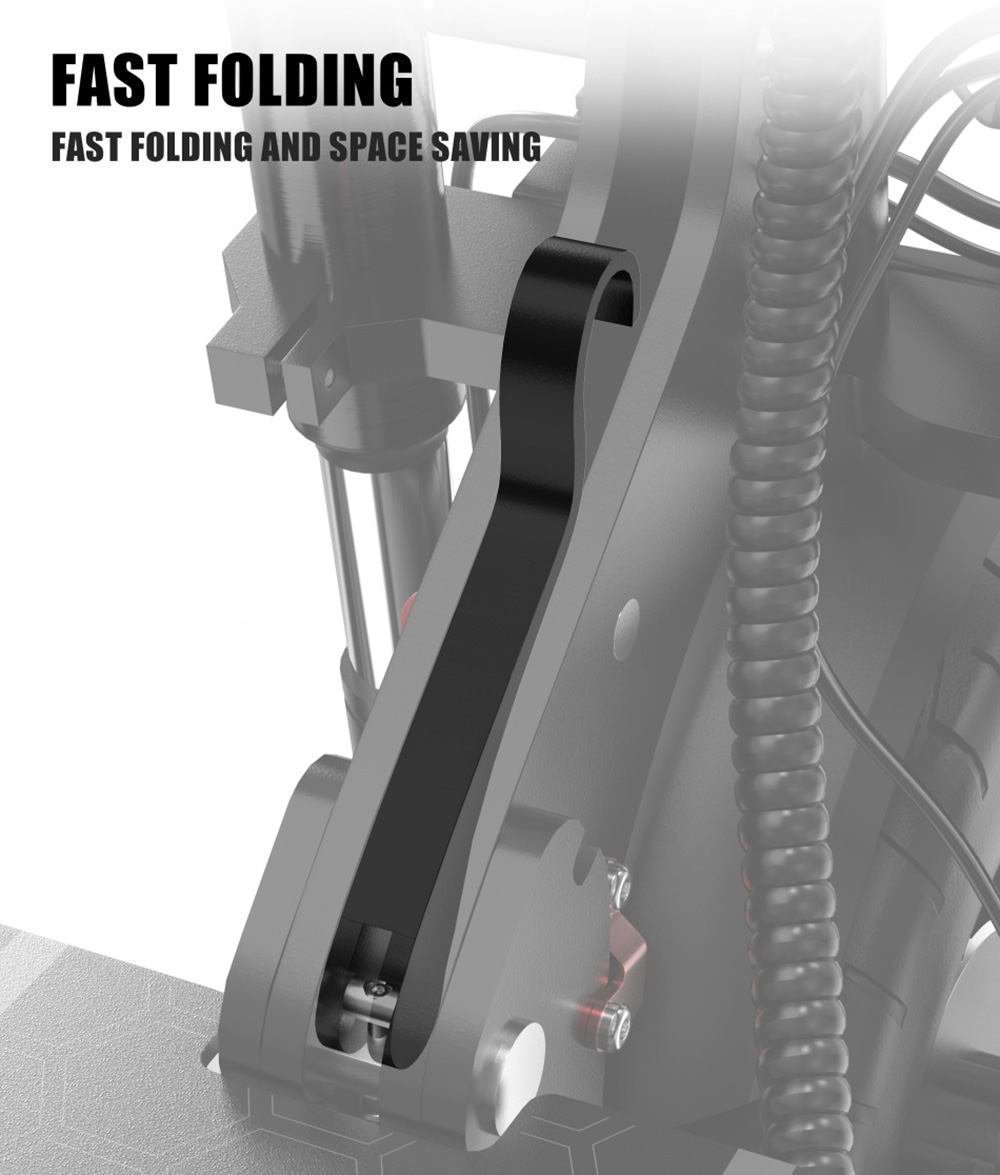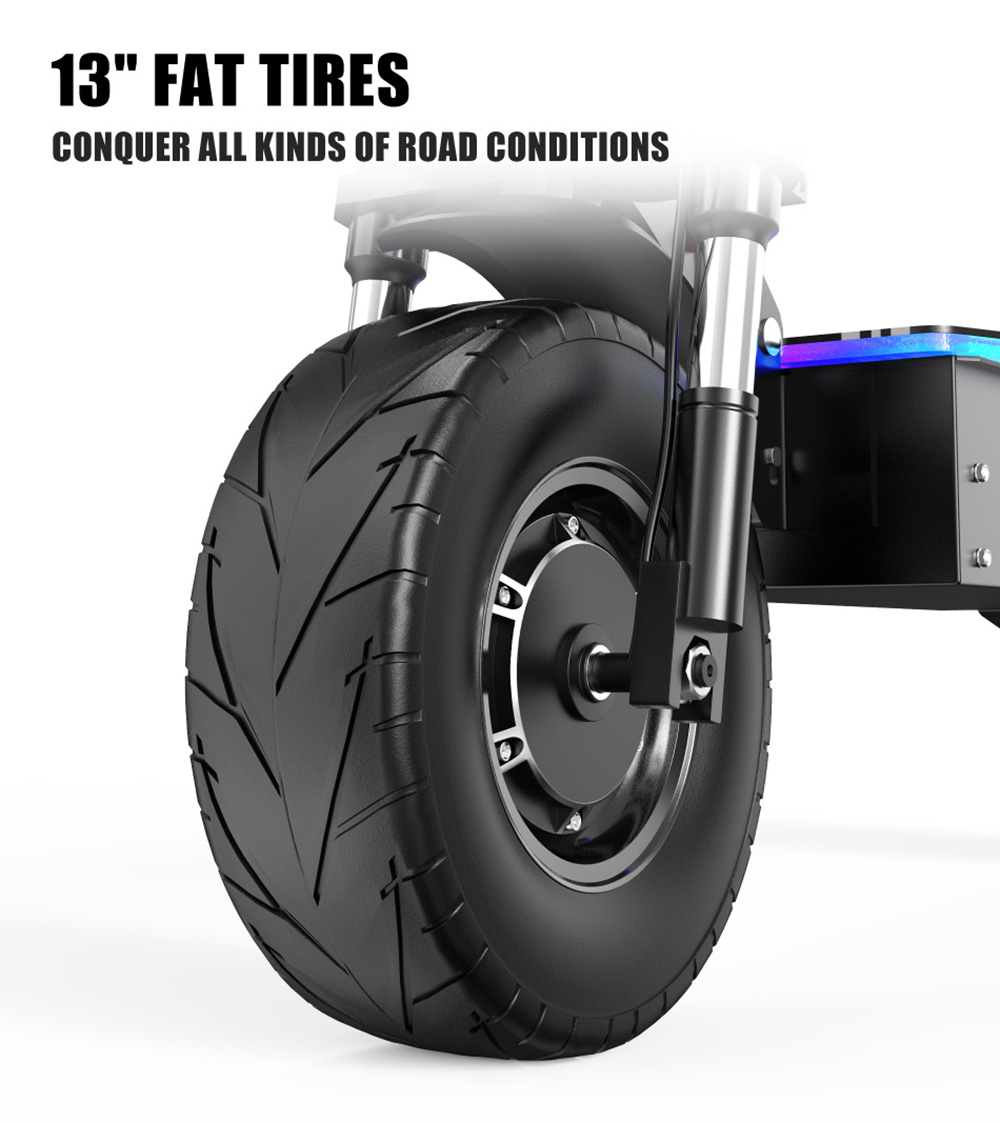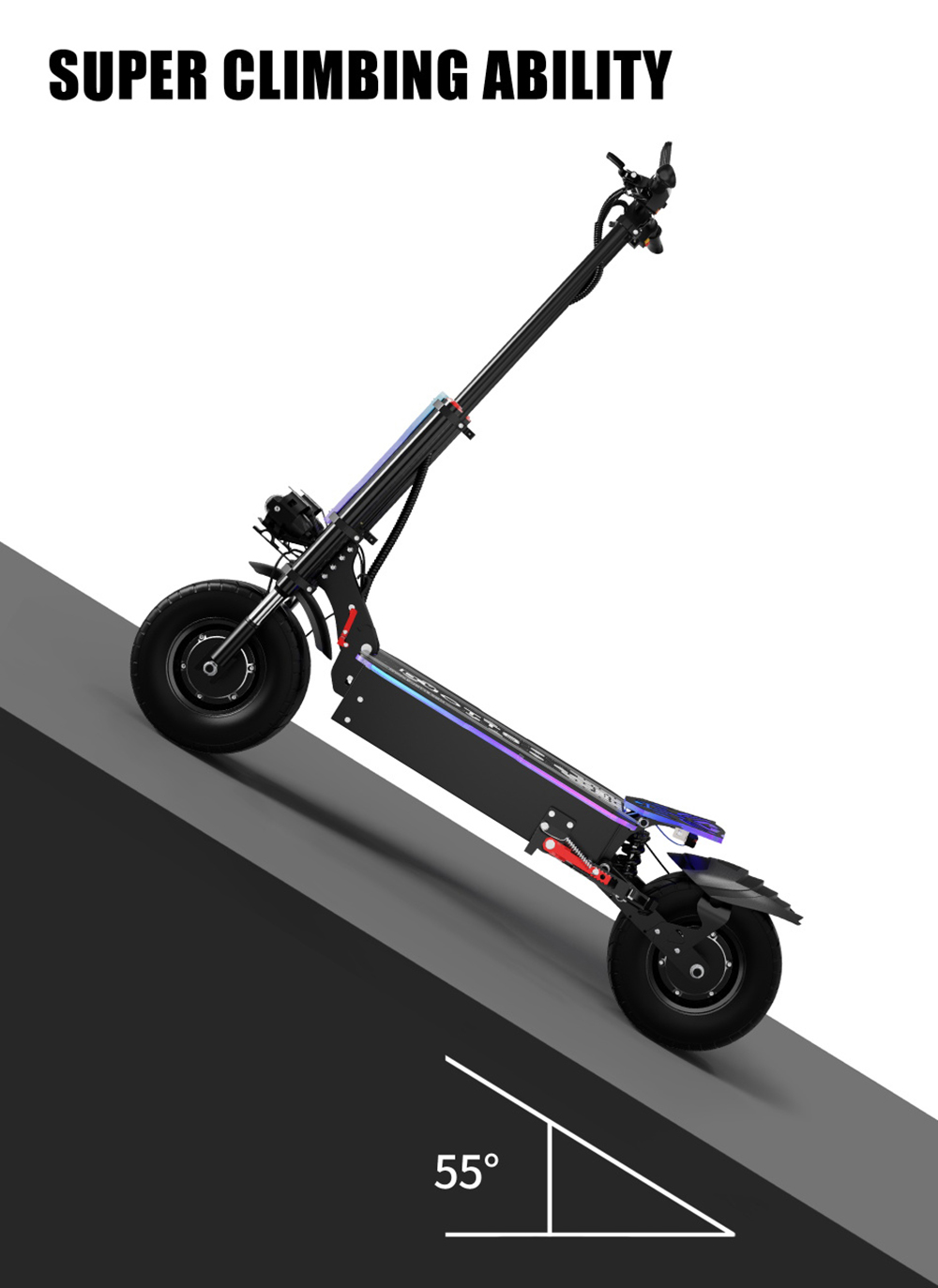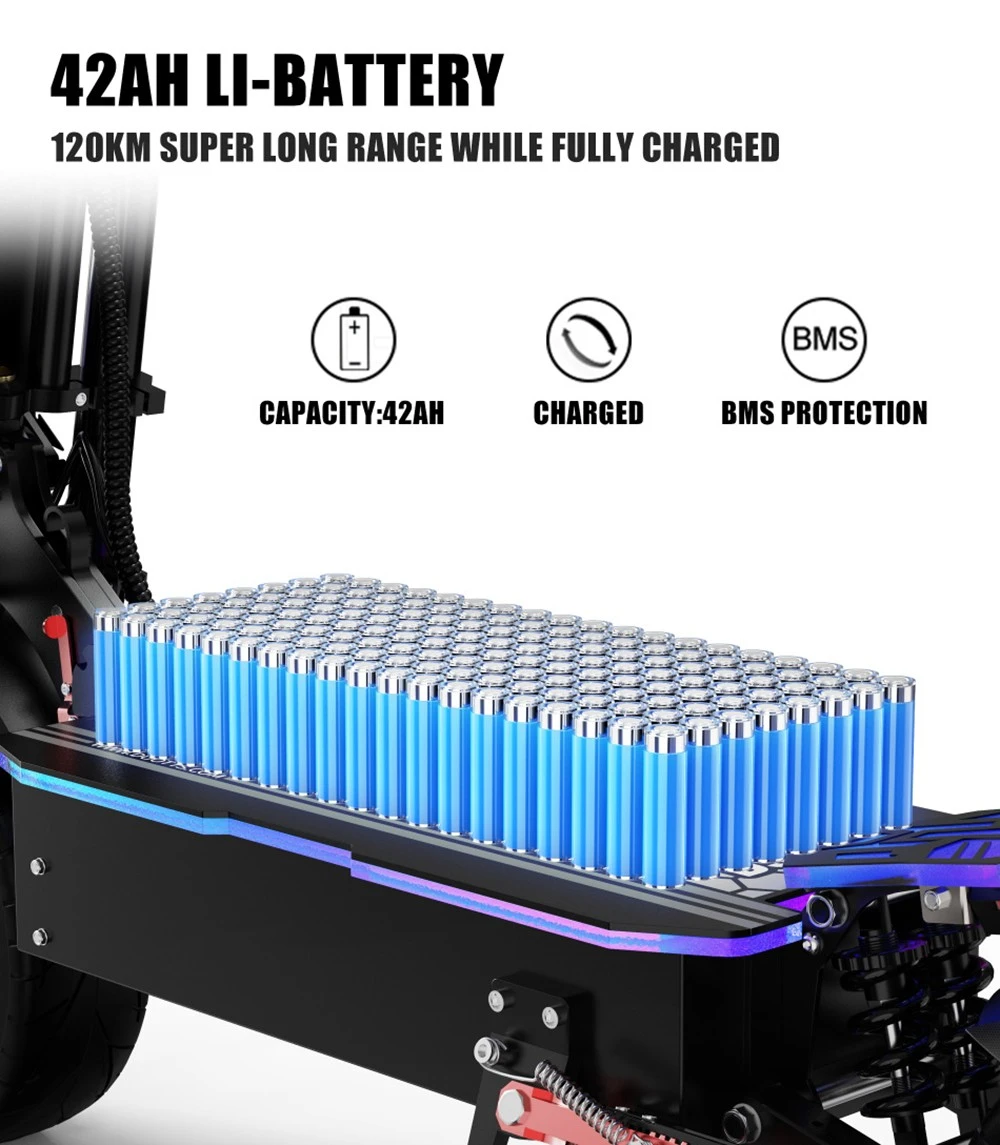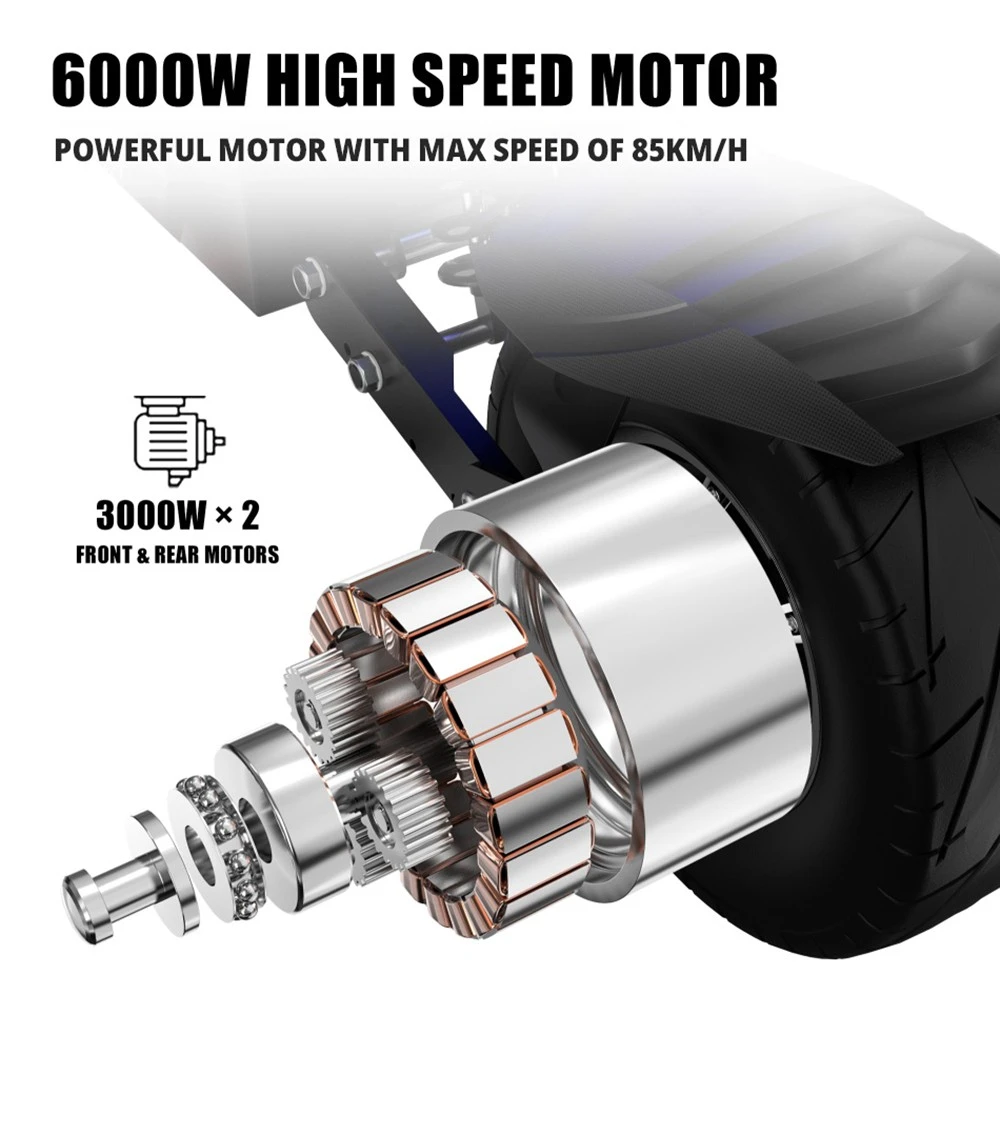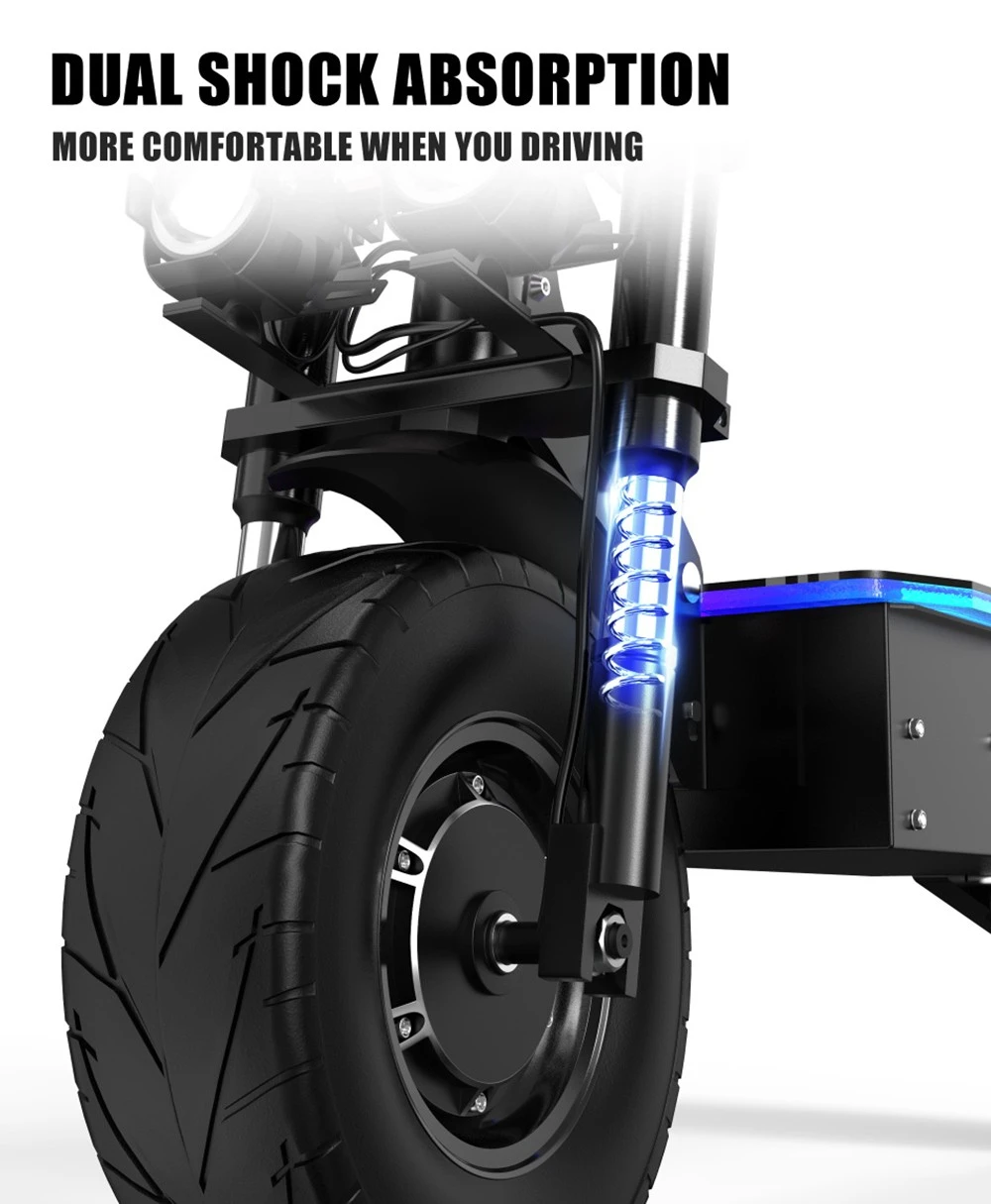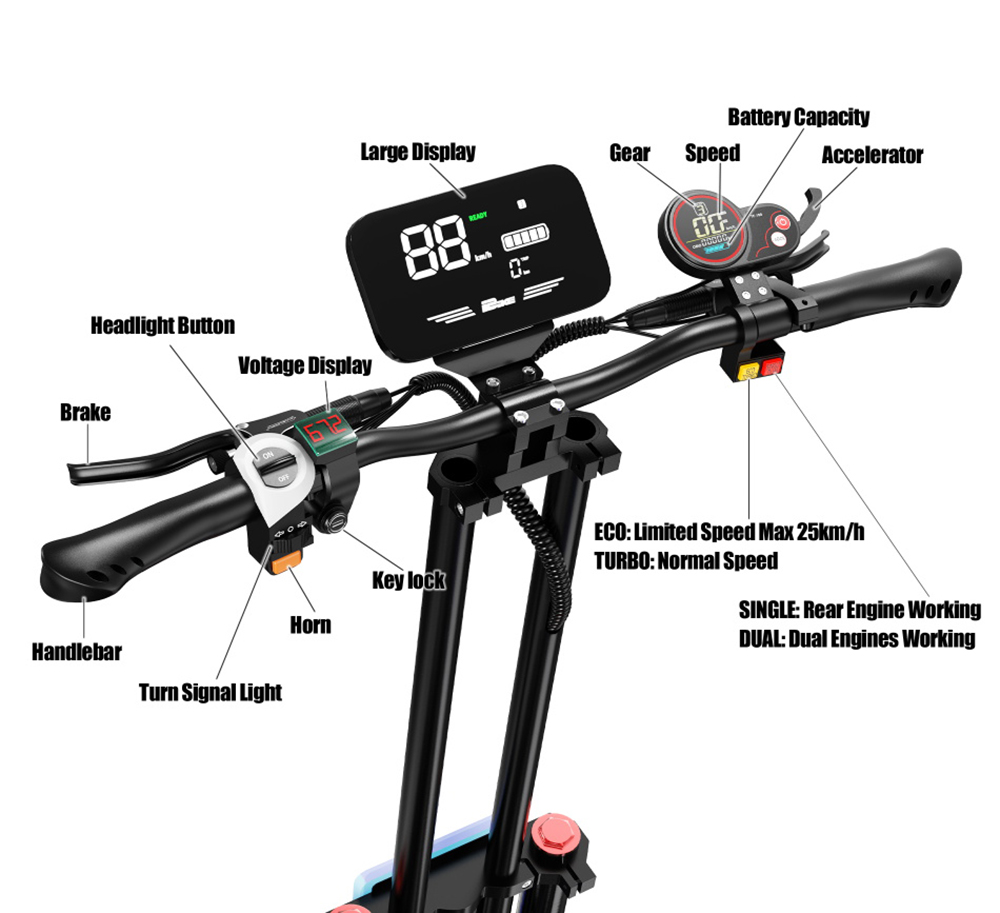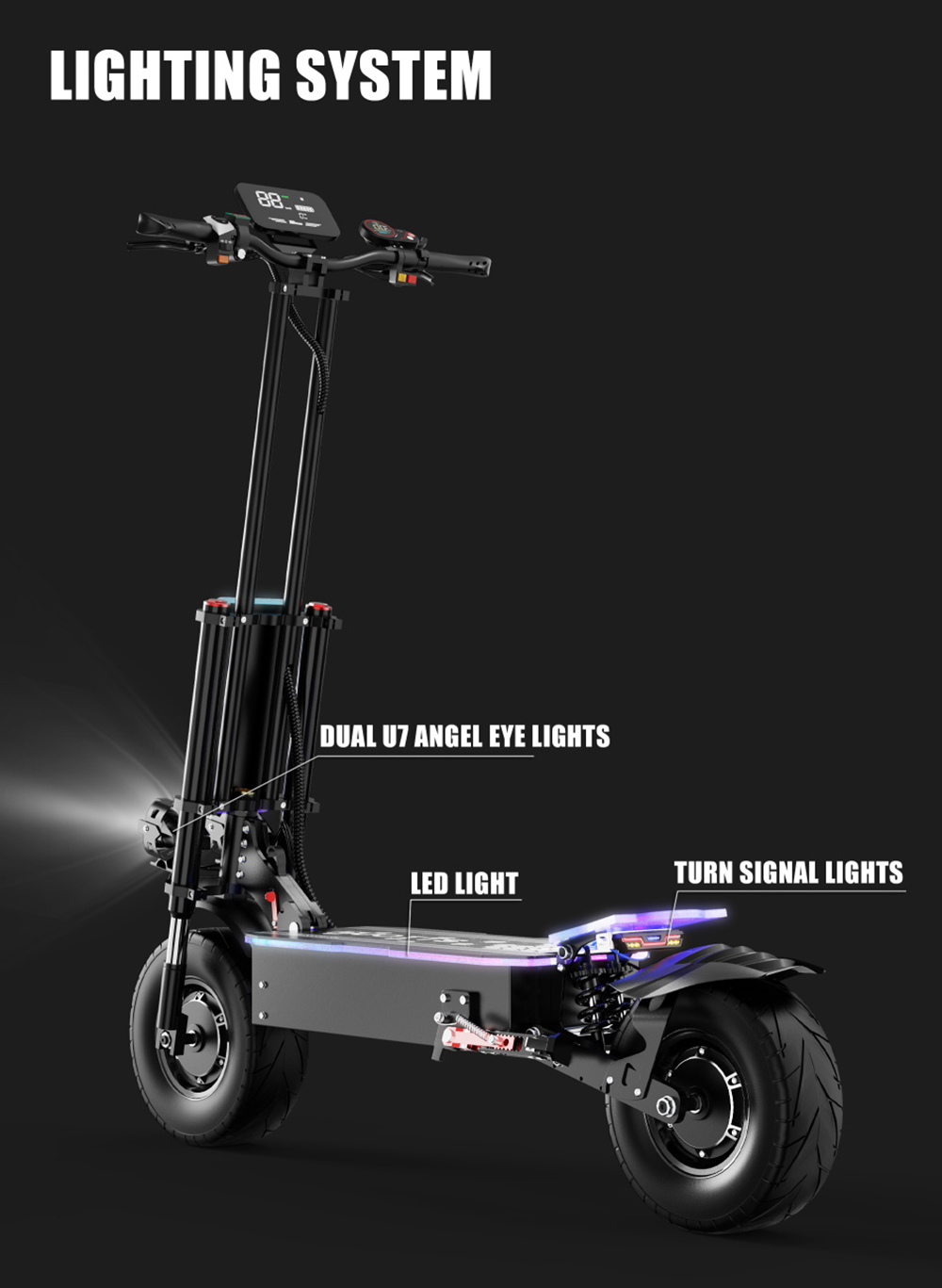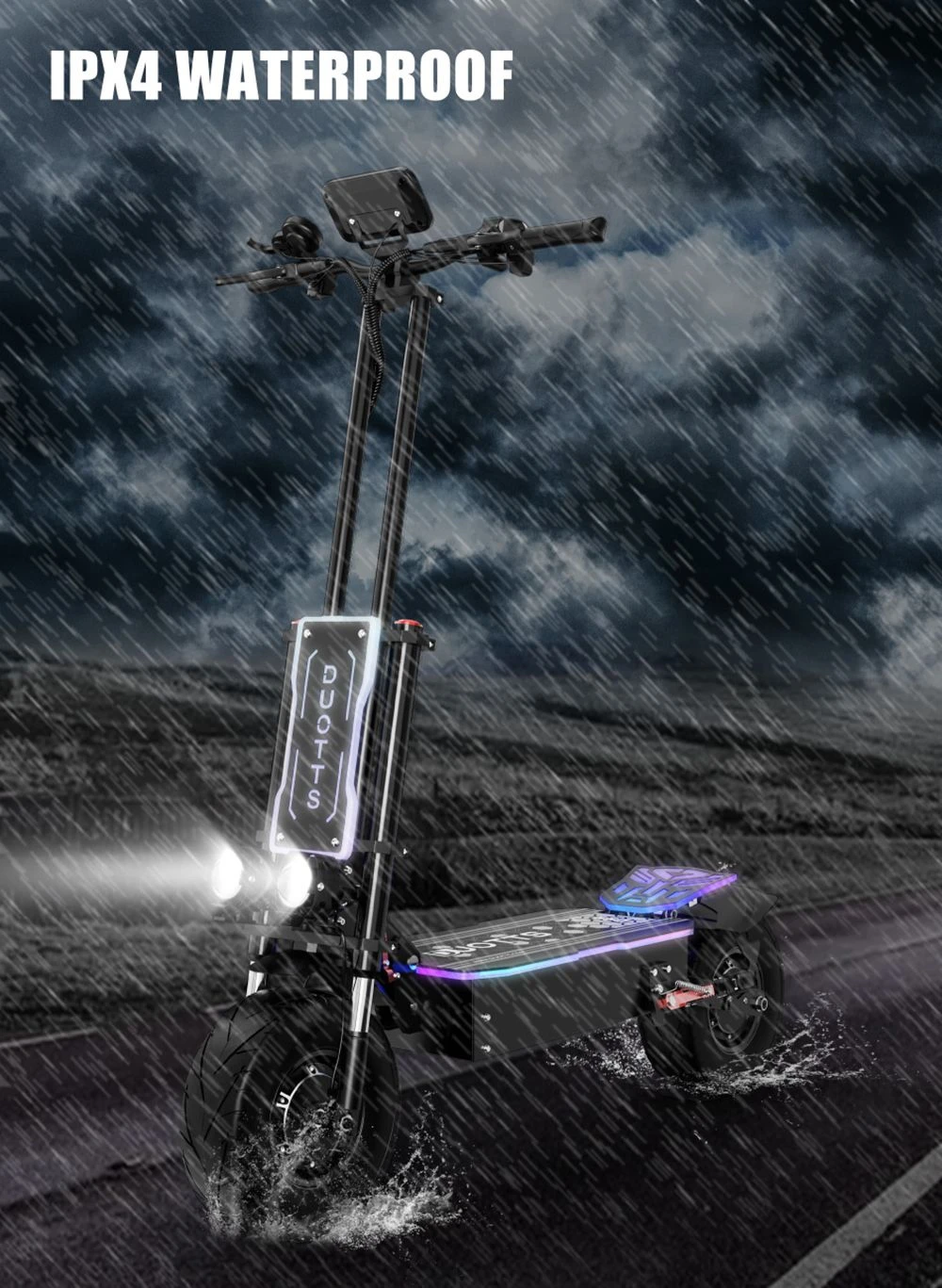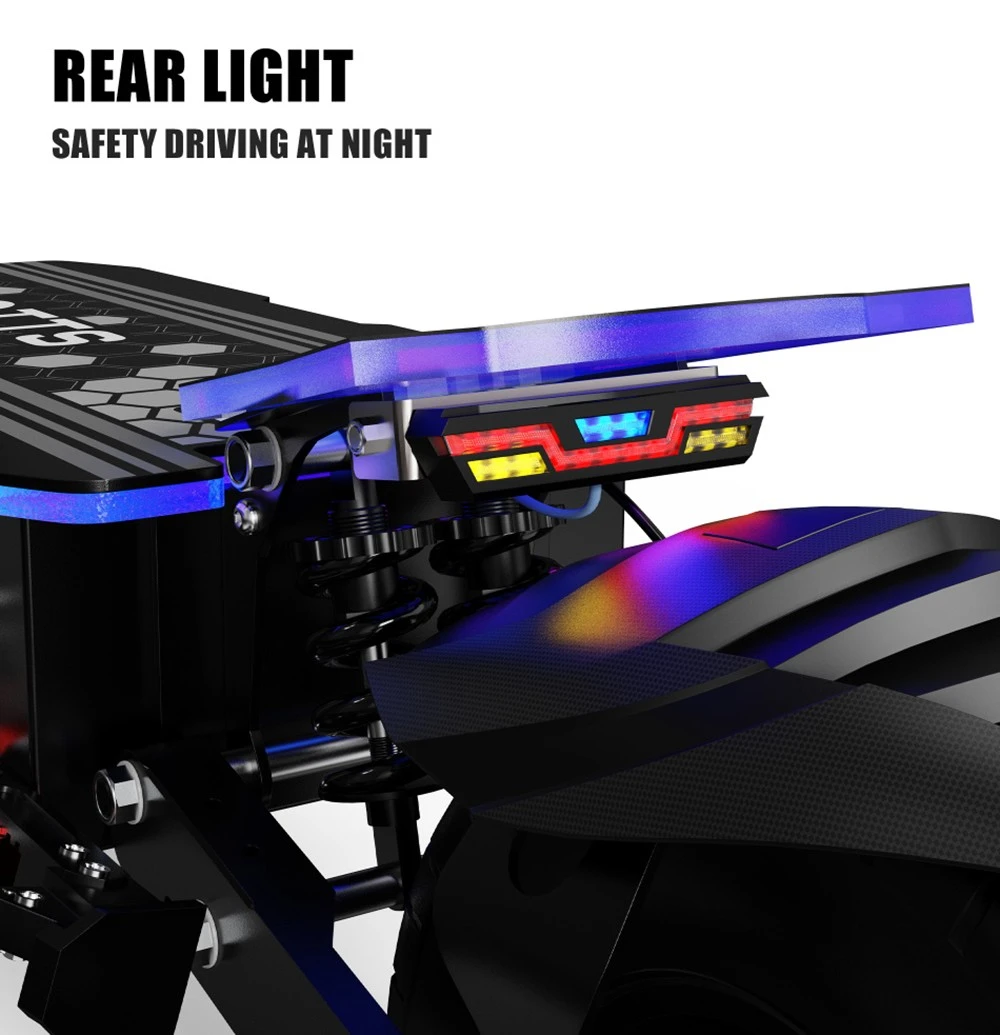 General
Brand: DUOTTS
Type: High-speed Electric Scooter
Model: D99
Color: Black
Specification
Hall Brushless Motor: 60V 3000W*2
Battery: 60V 42AH
Controller System: 45A max, 12 Tubes
Motor Magnet: 50mm
Tire: 13inch Road Tires
Absorber: Front and Rear Sealing Spring Shock Absorption
Brake: Hydraulic Brake Oil Brake
Maximum Load: 150kg
Material: Forging Aluminum Alloy
Endurance and Maximum Speed: 120 km; 85km/h
Climbing Angle: 55 Degree
Weight & Size
Product Weight: 56kg
Package Weight: 60kg
Product Size(L x W x H): 140 x 138 x 39cm
Package Size(L x W x H): 143 x 36 x 61cm
Package Contents
1 x Electric Scooter
1 x User Manual
1 x Charger
1 x Tools
1 x Bag