Highlights
1600W*2 dual motors, more horsepower for your steepest climbs, the D10 offers steady and reliable power at 3200W, That gives you the comfort to glide over sand and gravel without stopping and deal with mud and mountains with ease.
The power to climb 45% inclines. The D10's 3200W motor pushes it up hills just like they were flat ground. With more power than almost any other scooter is available, the D10 lets you climb steep city hills or gravel slopes faster.
Give rides a speed boost. The D10's 1600W*2 motor gives it a 65KM/h top speed, beating other scooters that only reach 20-30KM/h, That means you can cut time on your commutes and fly faster on the trails.
With a maximum 65 km ride range, the D10 is built to push the limits on every charge. That's an entire week of commuting for most people on just one or two charges per week, while you can enjoy your off-road activity days without worrying where your next charge will come from.
10*2.25 inch tires make easy work of potholes, snow, or sand.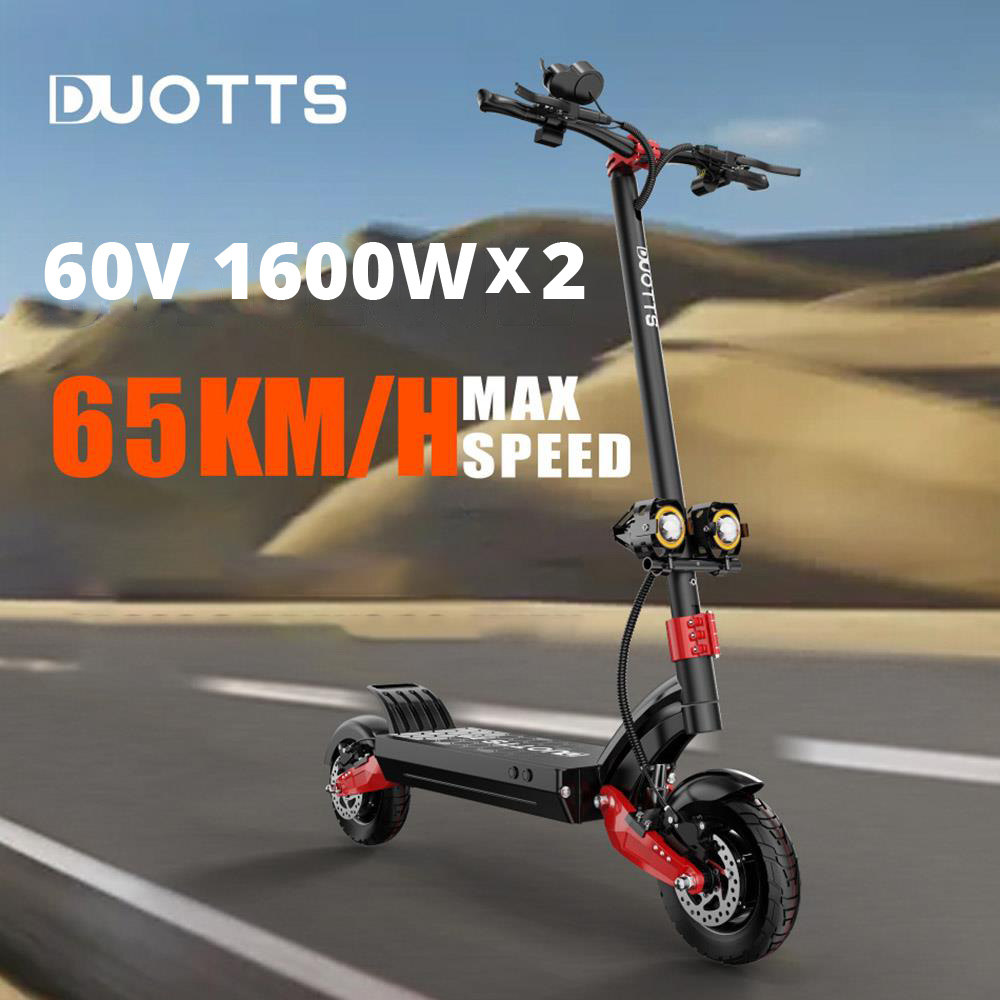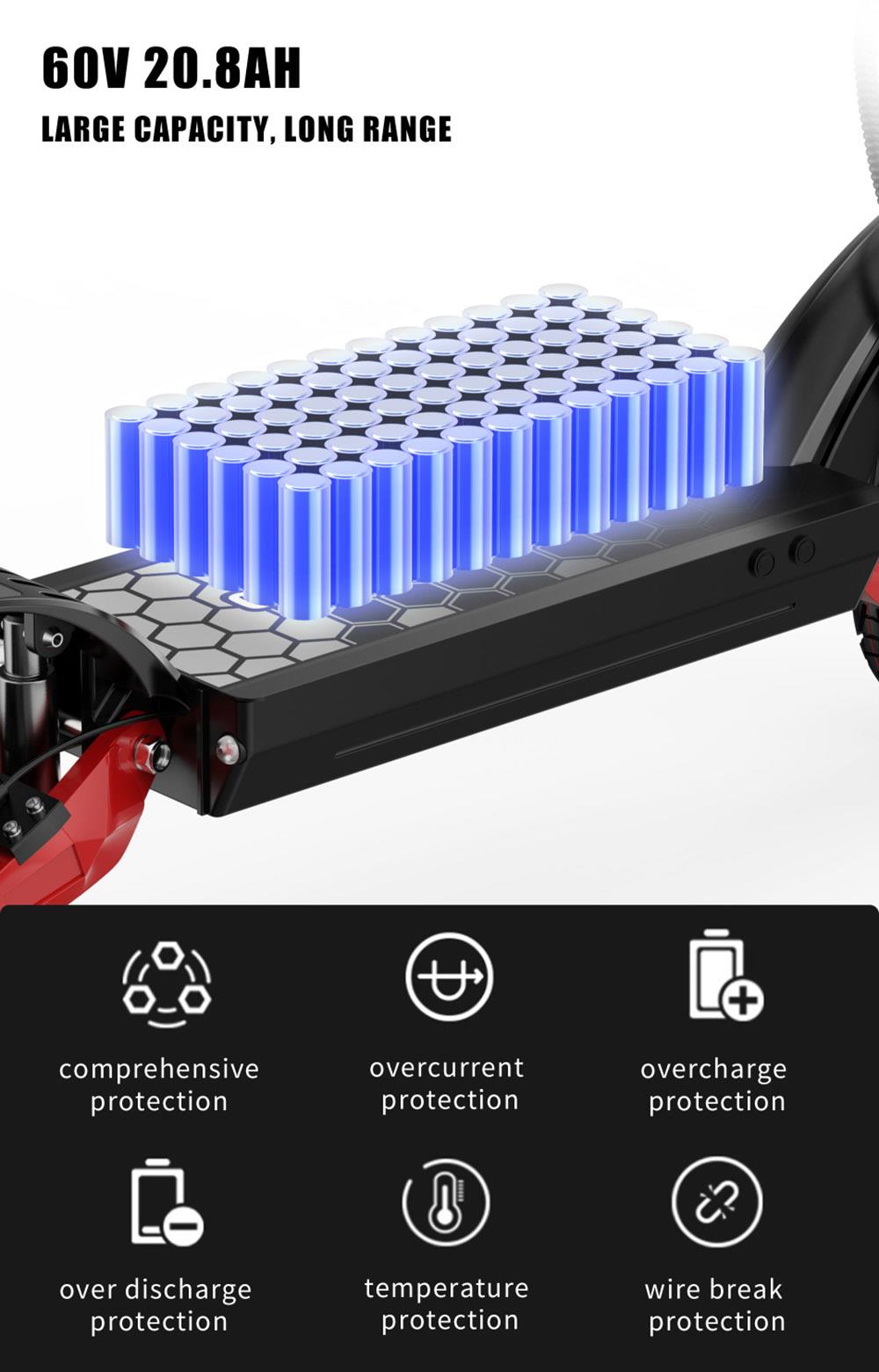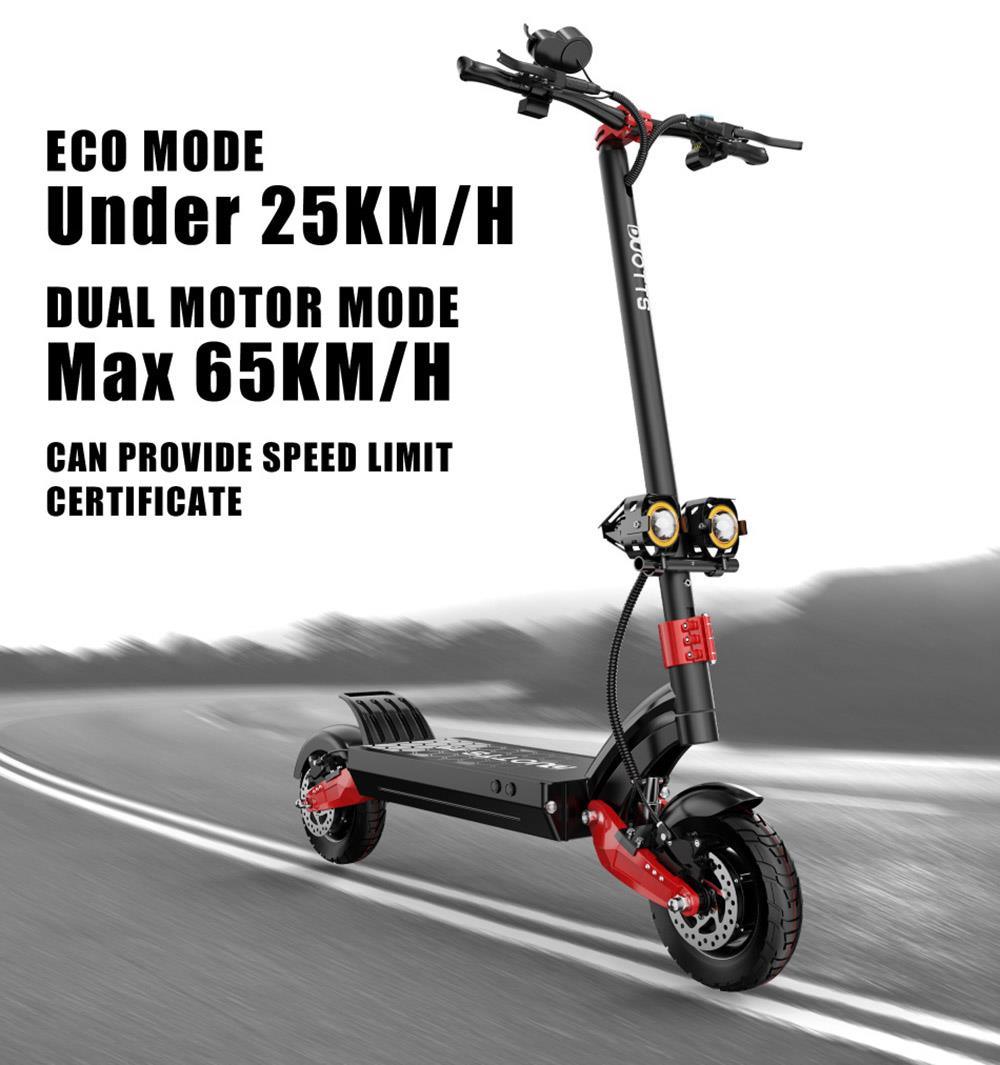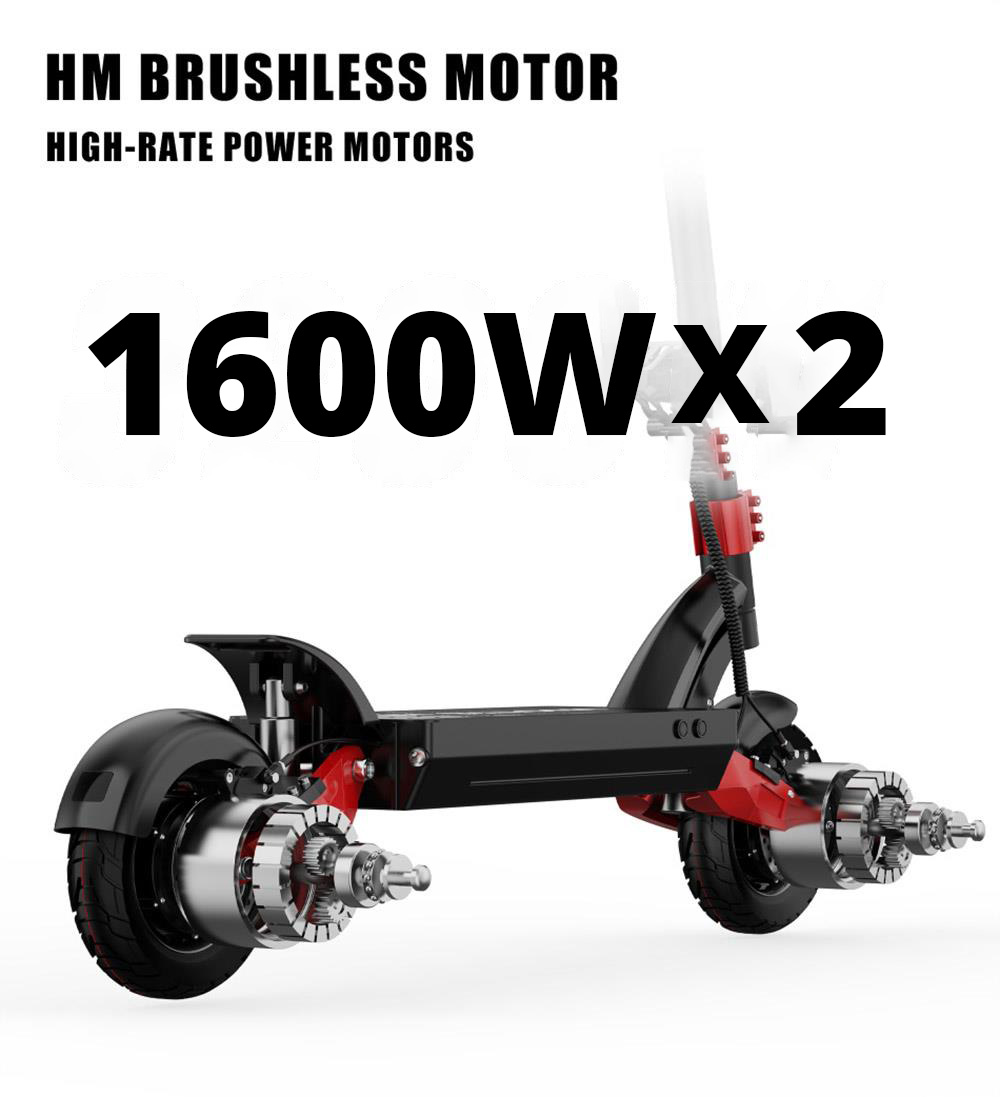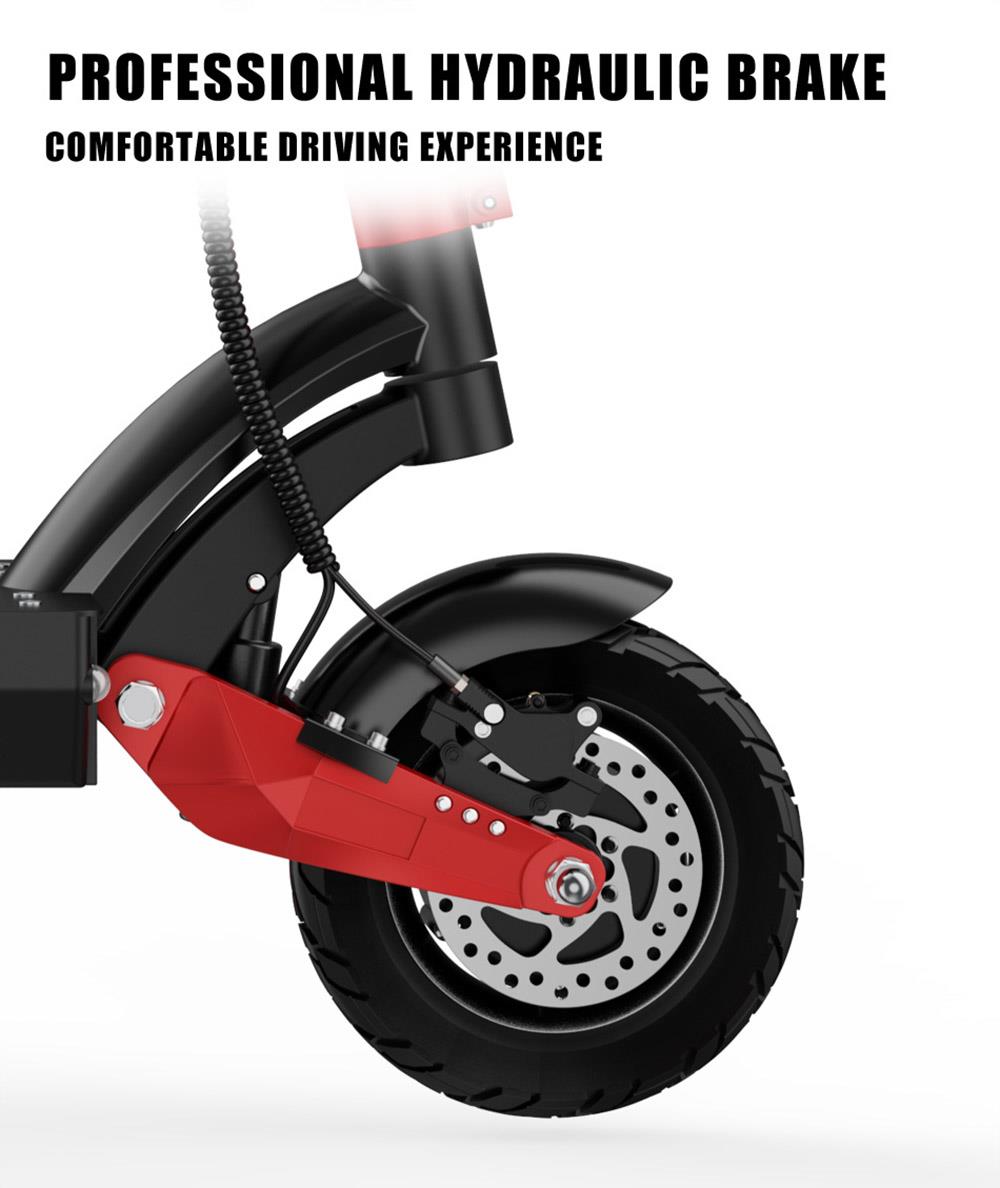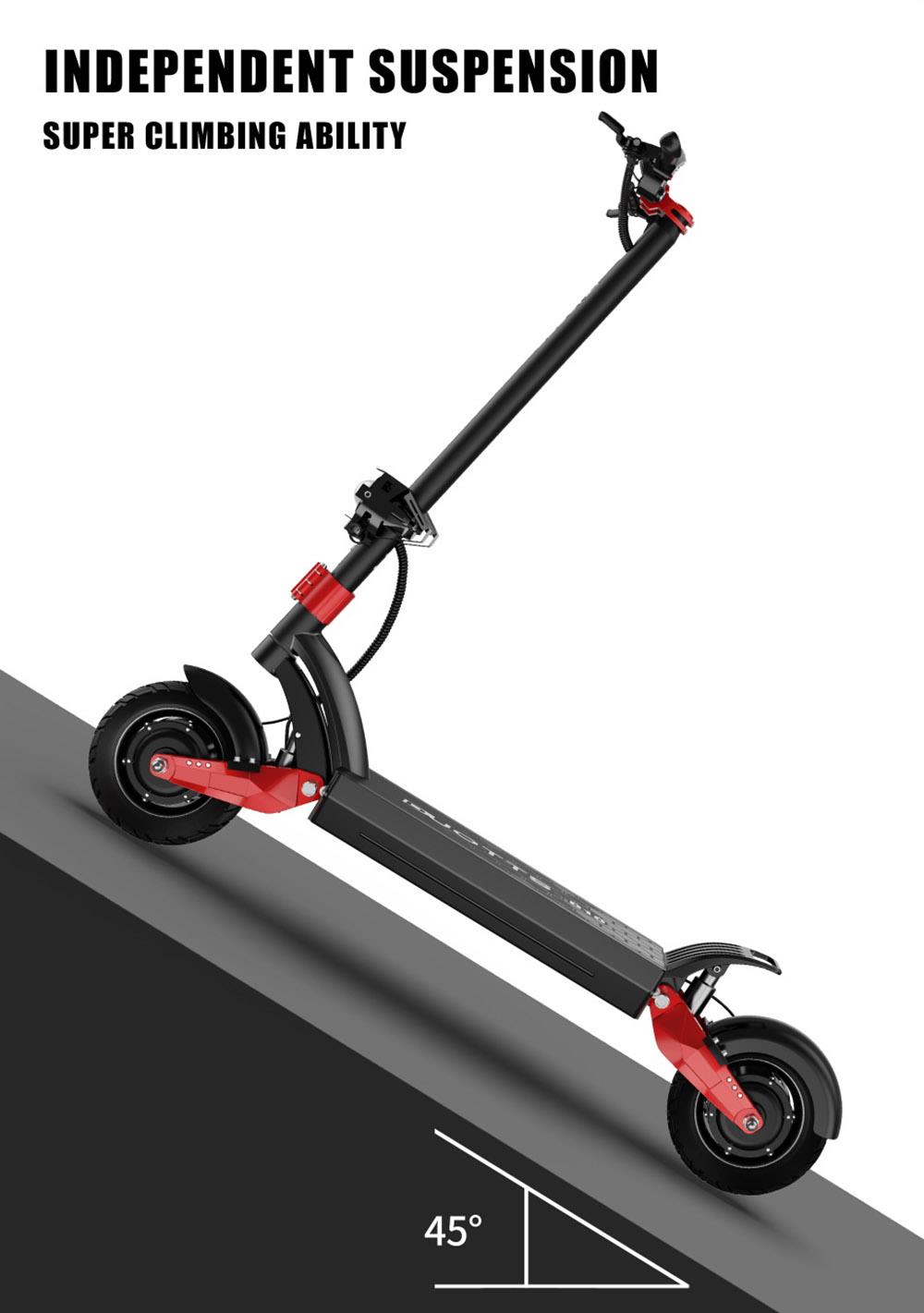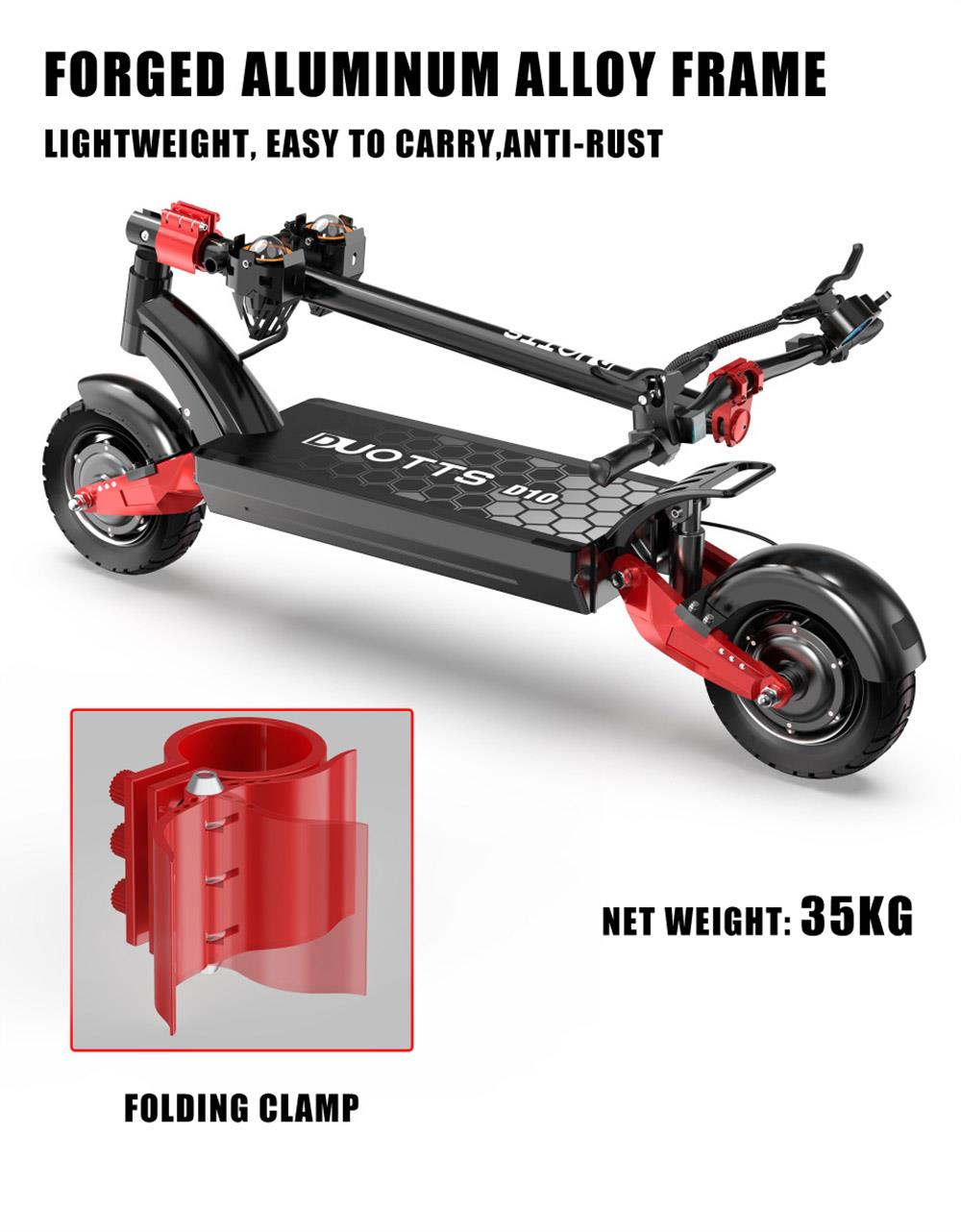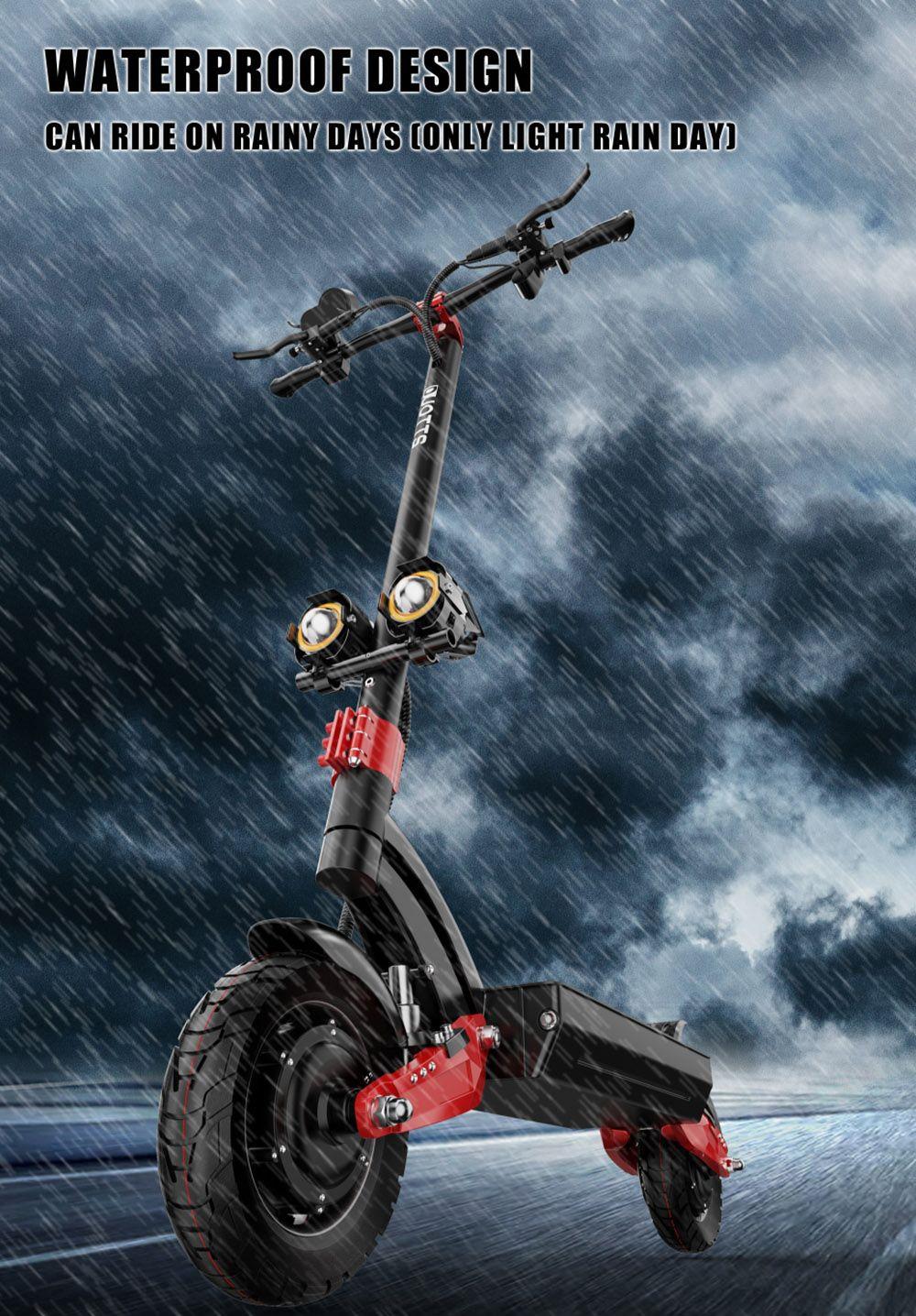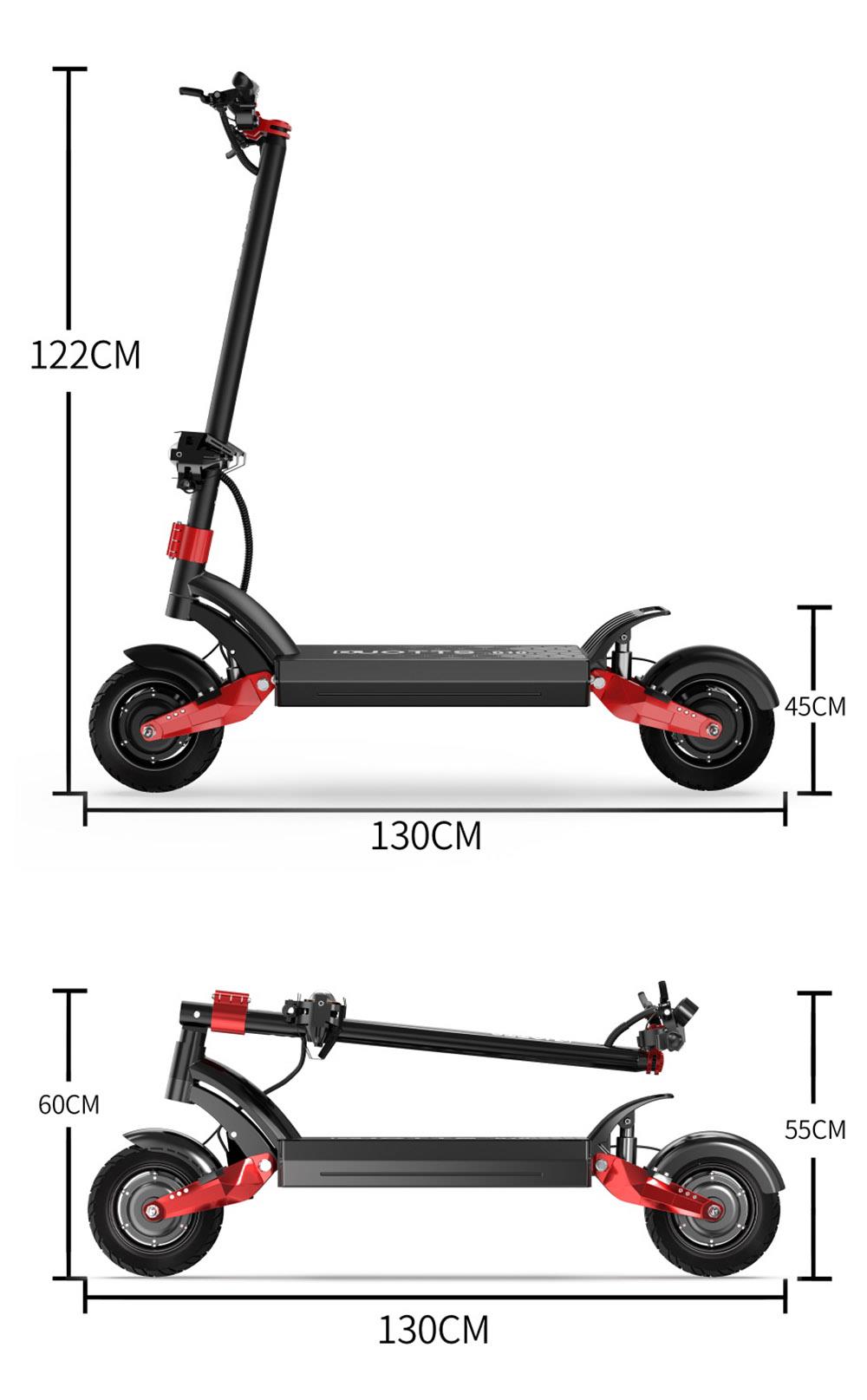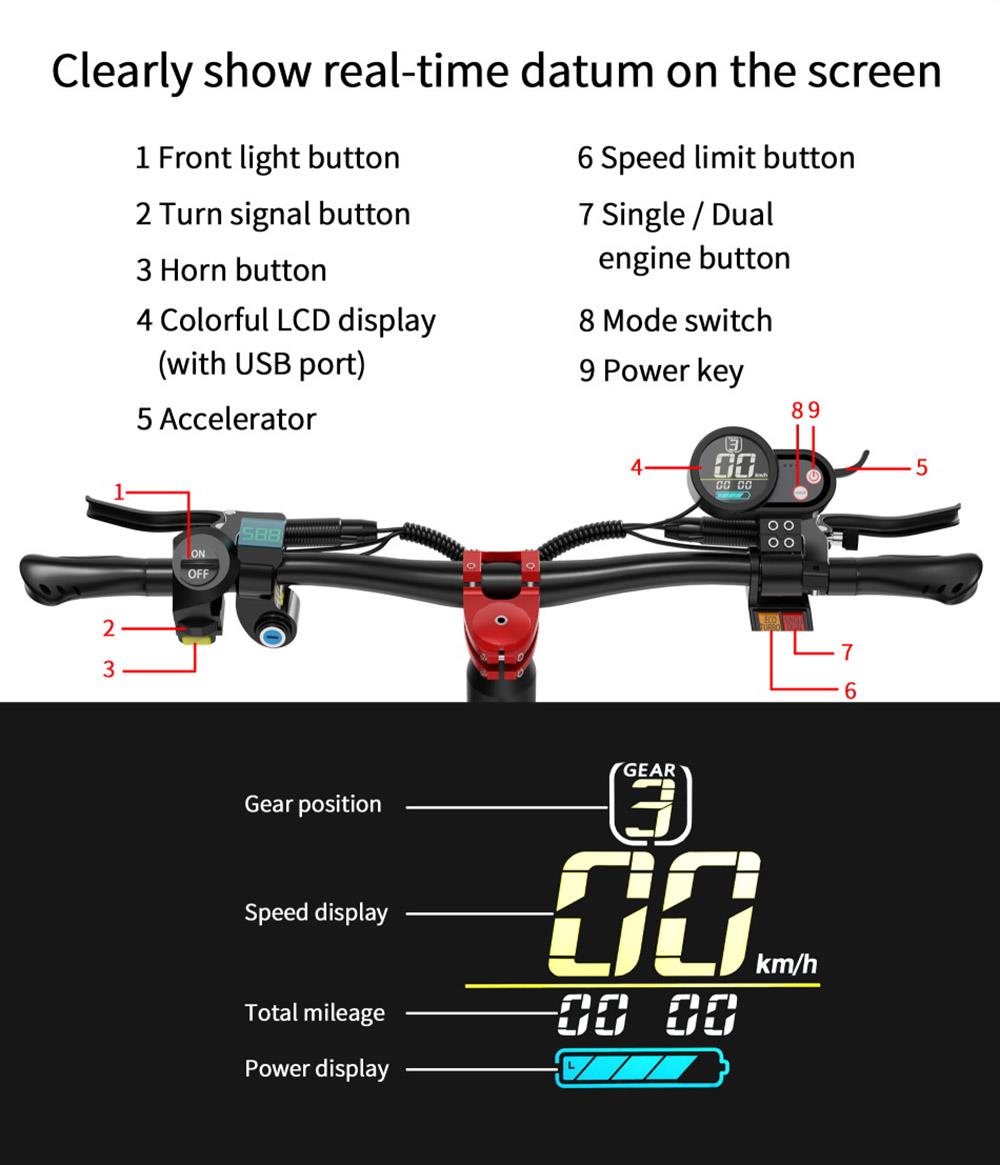 D10 Parameters
Size Material Forging Aluminum Alloy
Product size 130*26*122cm
Package size 1330*280*530mm
Wheel 10.0*2.25 inch off-road tire
Performance Product weight 35kg
Package weight 39.5kg
Max Load 150kg
Max speed 65km/h
Max grade 45°
Standards Charging voltage 100-240V
Battery 60V 20.8AH; 14S9P
Motor type Brushless motor
Light LED light
Motor rated power 1600W * 2
Controller System 27A max, 9 tubes
Brake Hydraulic brake oil brake
Package contents 1 x D10 Electric Moped Scooter
1 x English Manual
1x Tool
1 x Charger