ADO Air: The Best Ultra-light Folding E-Bike 16 KG | Maintenance-Free Carbon Belt | Torque Sensor | Hydraulic Disc Brakes | APP with Navigation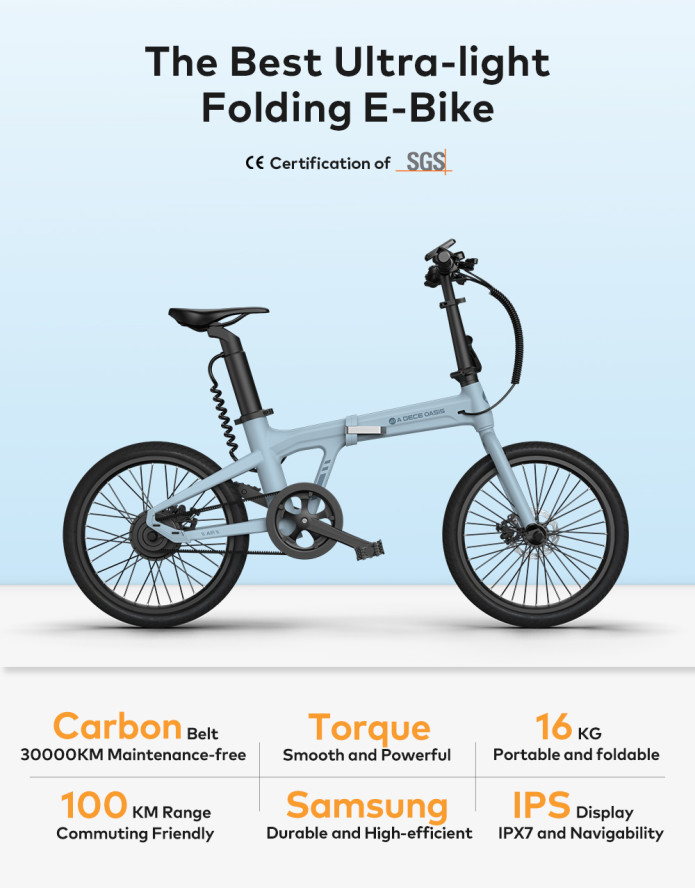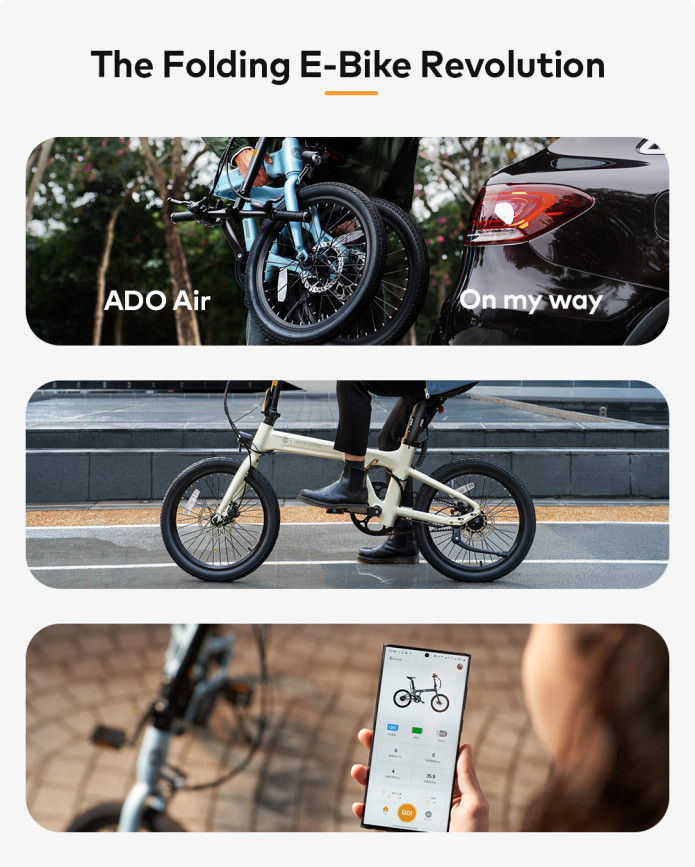 Weighing only 16 kg with Battery, it can be lifted with just one hand. So it meets all your travelling and daily commuting needs. You can also easily carry it up the stairs, on the train or Metro.
Easily folded in just 15 seconds with 3 simple steps, ADO Air is effortlessly portable. It also fits easily into your trunk. Travel in comfort with ADO Air!

Silence and Durable! Unlike conventional metal chains, the carbon belt of ADO Air will not suffer from metal fatigue. It is maintenance-free for 2 million cycles (2-30000 km), and will "unchain" you from mechanical noises or oily hands. When it is not switched on or out of power, the riding experience is the same as a regular bike.

Experience a smooth and comfortable ride, thanks to ADO Air's unique torque sensor system. Translate every movement into smooth motor power. It also allows the bike to sense when the rider is going up or downhill and will adjust the power assistance based on the terrain and input from the rider.
With a built-in smart sensor system, ADO Air provides the power you need immediately from a standing uphill start easier and safer. Let you you deal with various road conditions more easily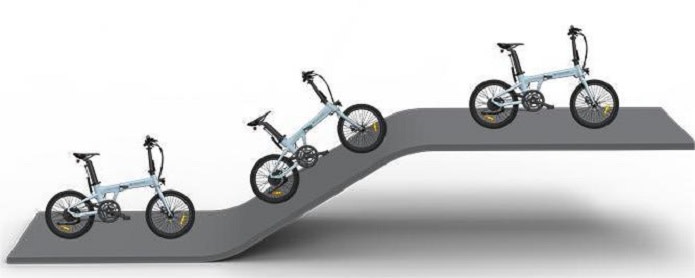 Small but powerful! Air's battery with a Samsung battery and a maximum assist range of 100km. ADO Air is ready to take you to every destination and enjoy the journey with your loved ones.

Simply tap and activate the ADO Smart feature and use it instantly. Enjoy the ride with smart navigation that will guide you wherever you go. It also records the time and distance of your ride. In case of emergency you can also quickly contact our engineers via the app to help you solve your problem.

ADO Air is the 1st E-Bike with IPS screen. It's easy to read at any angle, especially when it is raining or under strong sunlight.